The New York Times Features Marc Miskin's Micro-Robots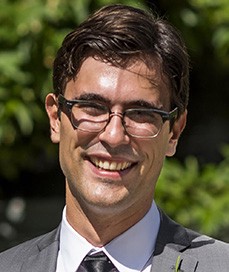 Marc Miskin, assistant professor in the Department of Electrical and Systems Engineering, has engineered micro-robots — each smaller than a computer pixel — that were featured in the New York Times and the Philadelphia Inquirer for their potential to fundamentally change the field of robotics.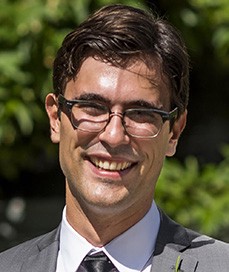 Miskin, who began working on the micro-robots as a post-doctoral researcher at Cornell, presented his impressive research at the American Physical Society's March Meeting. The micro-robots consist of a silicon wafer with "legs" of platinum and titanium. The robots attain their minuscule dimensions by avoiding the need for a battery; instead, they are solar-powered and controlled by lasers.
The New York Times' Kenneth Chang reported on Miskin's dust-sized robots, emphasizing the vast potential the devices have for future technologies:
"We can take your favorite piece of silicon electronics, put legs on it and then build a million of them," said Dr. Miskin, a professor of electrical and systems engineering at the University of Pennsylvania. "That's the vision."
He imagines a wealth of uses for these microbots, which are about the size of a cell. They could crawl into cellphone batteries and clean and rejuvenate them. They might be a boon to neural scientists, burrowing into the brain to measure nerve signals. Millions of them in a petri dish could be used to test ideas in networking and communications.
Continue reading "The Microbots Are on Their Way" at the New York Times.