Vanessa Chan Discusses Technology's Impact with Forbes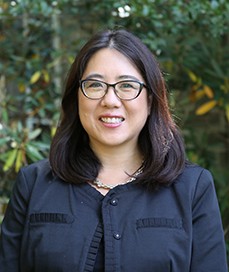 Vanessa Chan, Professor of Practice, Innovation, and Entrepreneurship in the Department of Materials Science and Engineering, was recently featured in Forbes, where she was interviewed by Tracey Welson-Rossman about her career and her passion for using technology to enact change.
Chan discussed the skills she gained as an engineering student and as the first female partner in a major corporation, emphasizing how important it is to supplement technical knowledge with soft skills — a principle that guides how she teaches her classes at Penn.
Now, working as a professor while also managing her own startup, Chan credits technology as a critical factor that helped her succeed. Technology provided access to resources while she built up her company and continues to act as a platform to share her experience. In her conversation with Welson-Rossman, Chan talked about how technology can be a global force for change:
"Professor Chan sees technology as a critical enabler that makes it possible for each of us to tap into the global economy in some way. It can also function as a great leveler, helping advance work-life balance and opening new opportunities for distributed careers.
"One way that Professor Chan hopes technology is used better is to recruit more women into related fields. She notes that across all of her roles — professor, startup founder, investor, and angel investor — she sees less than 15% of positions held by women. The power of technology today should make it more accommodating for women to enter and succeed in these same roles."
Continue reading at Forbes.