Penn Global Seminar provides students with mind-opening experiences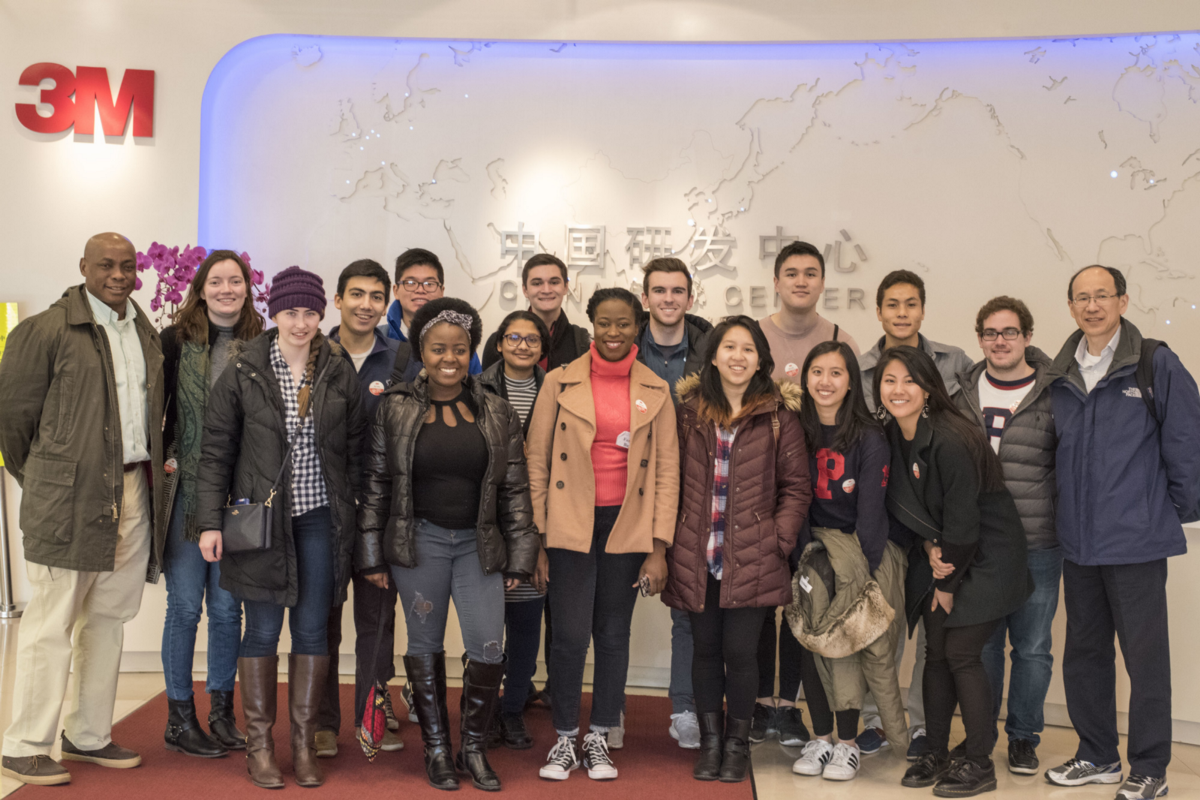 During spring break, 15 students from the School of Engineering and Applied Science, Wharton School, Management & Technology program, and School of Arts and Sciences traveled to Beijing and Shanghai to learn more about engineering and technology innovations in China. They were there as part of a Penn Global Seminar launched by Penn Engineering and Penn Global in 2017.
The semester-long class was led by Engineering's Howard Hu, professor of mechanical engineering and applied mechanics, and Ocek Eke, director for global and local service learning programs.
"The purpose of the class," Hu says, "is to give students immersive, real world experiences to learn about how government policies can affect the development of the high-tech industry, using China as an example."
In the weeks leading to trip, the students prepared for what they were about to experience.
"Many of us had not had many prior diverse travel experience," says Bill He, a senior with a double major in computer science and entrepreneurial management and operations at Wharton. "Some of us hadn't even left the tristate area. Going to a foreign country, especially one on the other side of the world, was quite a dramatic thing. Since the beginning of the course, there was a huge emphasis on understanding how to approach what we were going to see."
The Beijing section of the trip was coordinated by the Penn Wharton China Center. Penn Abroad, through the Penn Global Seminars program, worked with the PWCC in Beijing and with Shanghai Jiao Tong University to execute the course.
In Beijing, PWCC also arranged a reception for the group, during which Penn alumni discussed how their Penn education has benefited their careers and experiences in China.
"One of biggest things for me," he says, "is that, even though I have a huge interest in China, I still feel a disconnect between my educational experience, my cultural background, and how I can pursue opportunities at the present. It was really useful to connect with people who have pursued careers in Asia."
Continue reading at Penn Today.