Charles Yang Named Guggenheim Fellow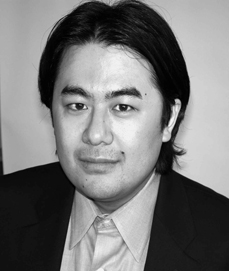 Charles Yang, professor of computer science and of linguistics in the School of Arts & Sciences, has been awarded a 2018 John Simon Guggenheim Memorial Foundation fellowship. The Guggenheim Fellowship is designed to "further the development of scholars and artists by assisting them to engage in research in any field of knowledge and creation in any of the arts, under the freest possible conditions and irrespective of race, color, or creed"
Yang will use his Guggenheim Fellowship to support a new line of research exploring how children learn to count and how they develop the conceptual understanding of numbers.
He plans to study children's counting in several languages with varying degrees of numerical complexity, including American Sign Language where counting is done by hands but also follows linguistic rules.
Yang, of the School of Arts and Sciences and the School of Engineering and Applied Science, who directs the Cognitive Science Program at Penn, is the author of several books, most recently "The Price of Linguistic Productivity: How Children Learn to Break the Rules of Language," which won the Linguistic Society of America's Leonard Bloomfield Award.
Read more at Penn Today.