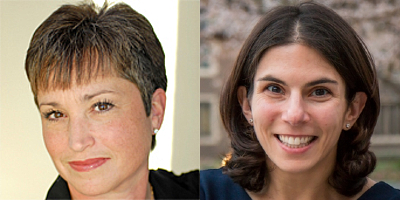 The University of Pennsylvania's Green Purchasing Awards, launched in 2015 and presented by Penn Purchasing Services and Penn Sustainability, are designed to honor individuals or teams that have made significant contributions to environmentally sustainable practices on campus.
The 2020 Green Purchasing Awards, announced earlier this week, feature two members of the Penn Engineering community.
Cheryl Hickey, faculty recruiting coordinator and distinguished lecturer coordinator in the Department of Computer and Information Science, received one of the two awards. An active member of the Penn Engineering Green Team, she was honored for her implementation of a plan to reduce every-day consumer waste in the form of coffee cups. By replacing disposable cups in the department's two kitchens with ceramic mugs, the plan prevents 12,000 cups from reaching a landfill each year.
The other recipient is Megan Ryerson, UPS Chair of Transportation and Associate Dean for Research at the Stuart Weitzman School of Design, who also has an appointment in the Department of Electrical and Systems Engineering. As part of her Advanced Transportation Seminar course, she partnered with Penn Purchasing Services to give students access to data on Penn's air travel consumption. The resulting student-led study provided useful information and suggested ways for decreasing Penn's transportation carbon footprint.
For more information on the 2020 Green Purchasing Award winners, continue reading at Penn Today.