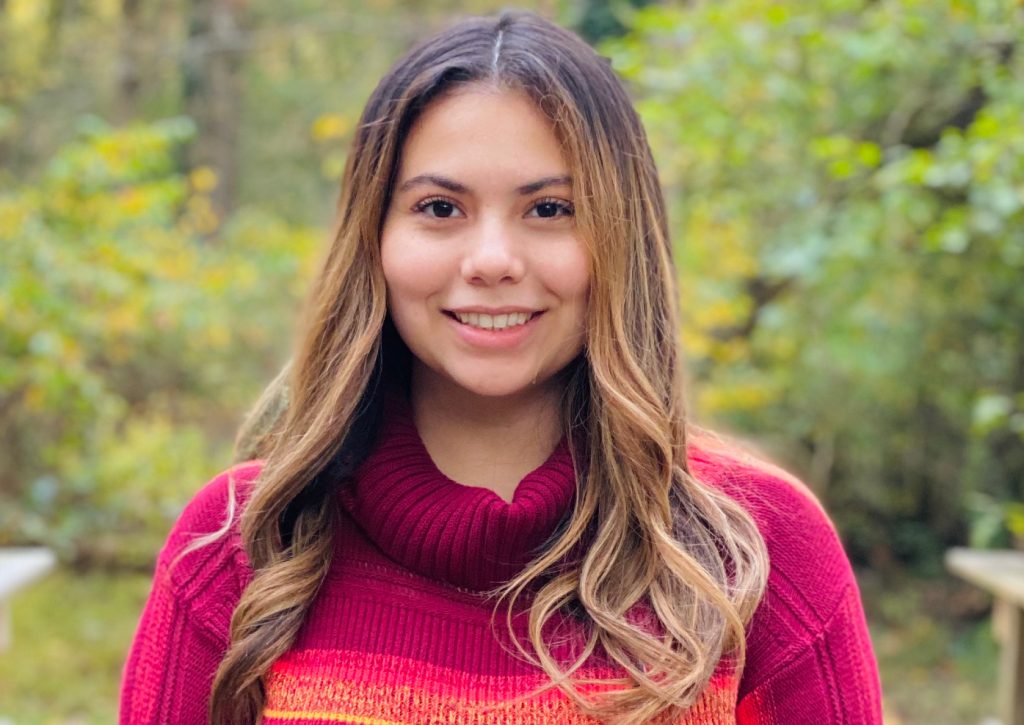 The process of discovery sometimes starts with a hunch. Maria Ovando arrived at Penn Engineering with an affinity for math and science, extensive experience volunteering at her local health clinic and an assumption that she was preparing for a career in medicine. She was drawn to Penn Engineering because of the flexibility in the curriculum and the ability to both tailor her course of study and pursue cross-disciplinary subjects.
As a pre-med student, bioengineering seemed to be the natural choice for a major, but during her freshman year, Ovando found that she genuinely enjoyed bioengineering as a discipline in its own right, and only then did her future goals come into view.
"I've discovered that I have a passion for research, working on low-cost devices that can have a direct impact on individuals," she says.
One of the most important opportunities she's had at Penn is her work with Dr. Michelle J. Johnson at the Rehabilitation Robotics Lab in the Perelman School of Medicine. There, Ovando has been working to improve aspects of the Community-based Affordable Robot Exercise System, which helps stroke patients with lower extremity impairment. She's also worked on a project that involved analyzing and reevaluating data in the early detection of cerebral palsy in infants. As an undergraduate, she found it both meaningful and moving to have a role in this groundbreaking research.
In a medical device class, she created a low-cost incubator prototype with software that could be used as a monitoring system for infants. It's not just the development of new devices; she's equally excited about the process of bringing them to market. As a junior, she discovered a second passion, entrepreneurship, and is now pursuing a minor in the subject.
"The opportunity to have that as a minor is very special. I'm a hands-on person and I enjoy building and prototyping, but I also enjoy knowing why those prototypes or ideas need to be made," she says. "The entrepreneurship piece allows you to find out the why: why there's an addressable need for whatever you're developing."
Outside of the classroom she's served in a leadership role in the Society for Hispanic Professional Engineers, most recently as the chapter's president. Some of her accomplishments include creating and leading professional development events, creating 23 internship and job opportunities for students, and managing external relations and corporate sponsorships to support the organization's activities.
Last summer, Ovando worked at a biotech startup as a product manager and this year she has been hired as an intern/project manager at Boston Scientific. In the immediate future, she'd like to work in medical device product development. In the bigger picture she can see taking on a broader role, ideally heading up Latin American affairs for an international company.
"There are nuances to Latin American cultures and there has to be good communication when you're representing a company abroad. I can see myself being the right person to do that. At Penn I'm getting a very solid foundation in the hard skills, in engineering concepts as well as the leadership skills to launch a fulfilling career in the future."