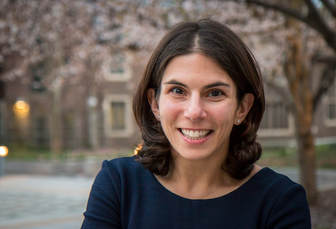 Megan S. Ryerson, the UPS Chair of Transportation in the University of Pennsylvania's Weitzman School of Design and the School of Engineering and Applied Science, thinks your next trip with an airline may not be on an airplane.
Ryerson, who is an an associate professor of city and regional planning in Penn Design and of electrical and systems engineering in Penn Engineering, is one of nineteen experts that Politico Magazine tapped to provide a vision of the long-term changes that the COVID-19 pandemic may bring to the human environment.
Her suggestion is to replace short flights with buses. When it comes to social distancing, airports and airplanes present a challenge that buses have an easier time solving, since the latter need fewer passengers to economically justify making a trip. According to Ryerson:
To make this shift, airlines need to see themselves — or be required to see themselves as a condition of relief funding — as mobility companies and not only providers of air service.
Read Ryerson's essay in Politico Magazine's July cover story, "How to Redesign the World for Coronavirus and Beyond."