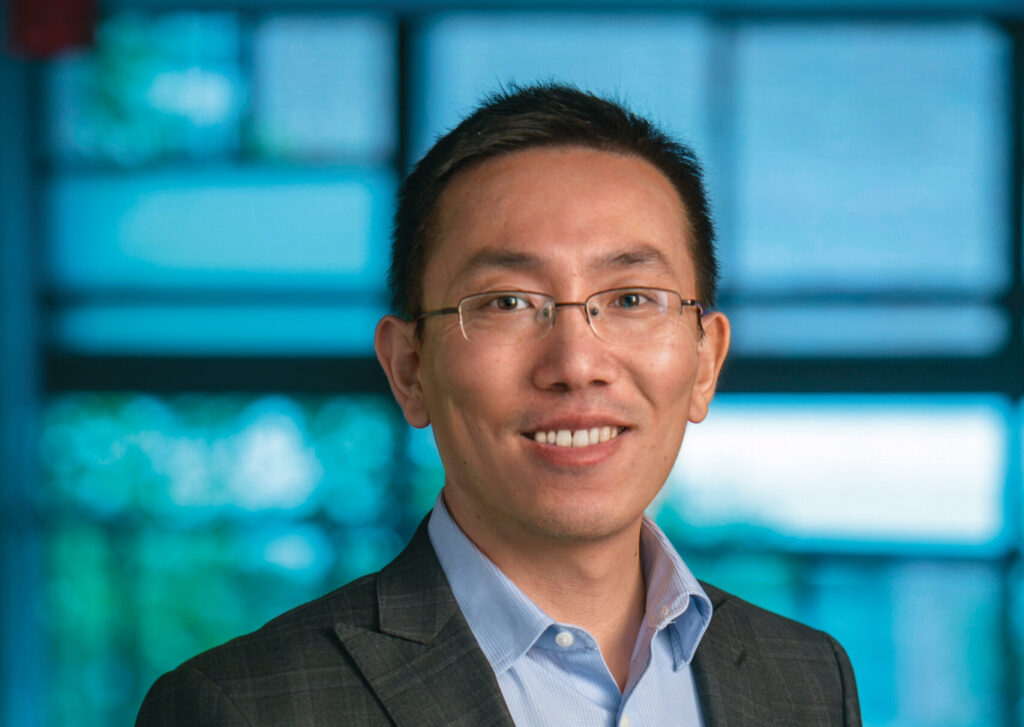 Liang Feng, Professor in Materials Science and Engineering (MSE) and Electrical and Systems Engineering (ESE), is the recipient of a Director's Fellowship from the U.S. Defense Advanced Research Projects Agency (DARPA). The highly competitive Fellowship award extends Feng's 2021 award on Programmable Lithography-Free Integrated Photonics for Signal Control and Networking for an additional year.
Feng's research in this space is dedicated to ushering in a groundbreaking era in light control for information processing, with the ultimate goal of providing a highly reconfigurable platform to enable high-speed, programmable optical computing and photonic neural networks for artificial intelligence at the speed of light. 
The funding through the DARPA Director's Fellowship is given to a select group of DARPA Young Faculty Award recipients who have demonstrated exceptional technical achievement and leadership at the end of their initial two-year base award period.
"I am deeply appreciative of the invaluable support provided by DARPA, with which we have successfully achieved the groundbreaking milestone of creating the world's first chip capable of in-situ optical learning," says Feng. "With the sustained backing of the Director's Fellowship, we are poised to propel this technology even further, enabling it to tackle myriad intricate, real-world tasks."