Chip Diagnostics receives the JPOD @ Philadelphia QuickFire Challenge Award
The Penn-founded startup will receive $30,000 in grant funding for research on microfluidic diagnostic devices.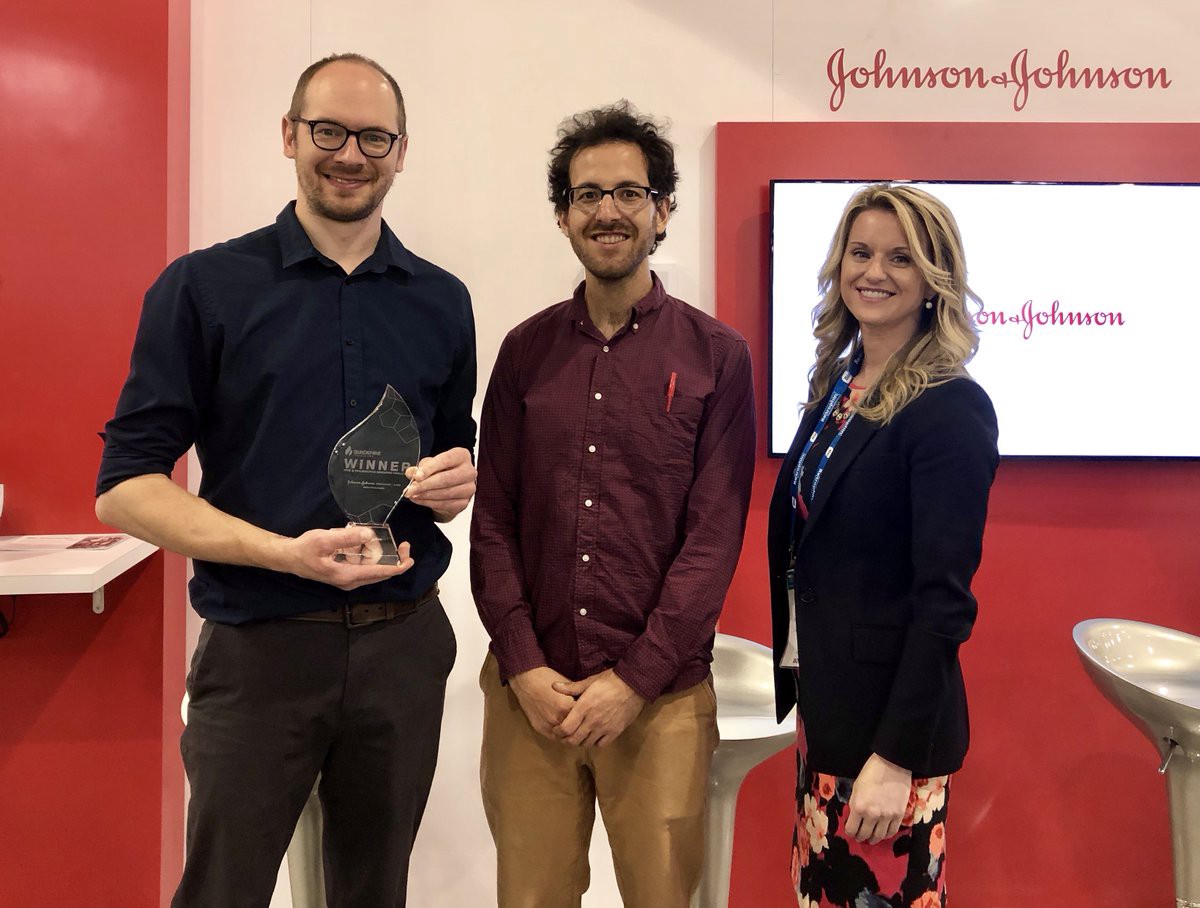 By Erica K. Brockmeier
Chip Diagnostics is the awardee of the JPOD @ Philadelphia QuickFire Challenge sponsored by Johnson & Johnson Innovation — JLABS. The Challenge was designed to accelerate healthcare innovation and commercialization within the greater Philadelphia area.
Chip Diagnostics is a Philadelphia-based device company founded in 2016 based on research from the lab of David Issadore in the School of Engineering and Applied Science. The startup combines microelectronics, microfluidics, and nanomaterials with the aim to better diagnose cancer. The company is developing technologies and digital assays for minimally-invasive early cancer detection and screening that can be done using mobile devices.
There has been a long interest in diagnosing cancer using blood tests by looking for proteins, cells, or DNA molecules shed by tumors, but these tests have not worked well for many cancers since the molecules shed tend to be either nonspecific or very rare.
Issadore's group aims to target different particles called exosomes: Tiny particles shed by cells that contain similar proteins and RNA as the parent cancer cell. The problem, explains Issadore, is that because of the small size of the exosomes, conventional methods such as microscopy and flow cytometry wouldn't work. "As an engineering lab, we saw an opportunity to build devices on a nanoscale that could specifically sort the cancer exosomes versus the background exosomes of other cells," he explains.
After Issadore was approached by the IP group at PCI Ventures in the early stages of their research, Chip Diagnostics has since made huge strides as a company. Now, as the awardee of the JPOD @ Philadelphia QuickFire Challenge, Chip Diagnostics will receive $30,000 in grant funding to further develop the first-in-class, ultra-high-definition exosomal-based cancer diagnostic. The award also includes one year of residency at Pennovation Works as well as access to educational programs and mentoring provided by Johnson & Johnson Family of Companies global network of experts.
Continue reading at Penn Today.