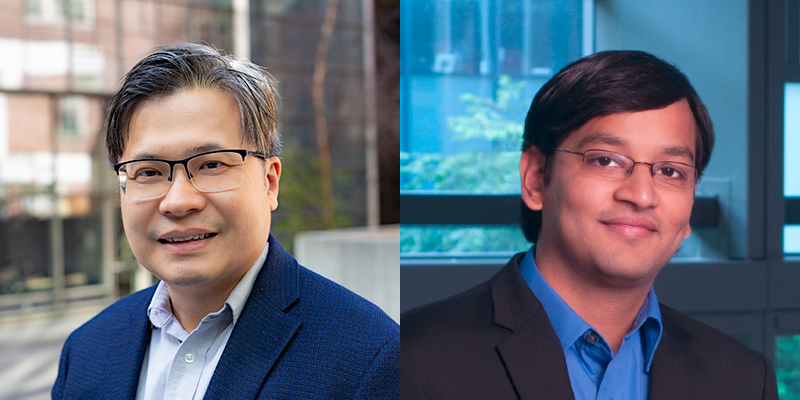 Boon Thau Loo and Amish Patel are among the recipients of the 2022 Christian R. and Mary F. Lindback Award for Distinguished Teaching.
The Lindback Awards, announced annually, are the most prestigious teaching awards that full-time faculty members at the University can receive.
Loo is the RCA Professor in the Department of Computer and Information Science, as well as the Associate Dean for Graduate Programs for Penn Engineering. He holds a secondary appointment in the Department of Electrical and Systems Engineering (ESE) department. He received his M.S. and Ph.D. in Computer Science from Stanford University and University of California at Berkeley, respectively. His research focuses on distributed data management systems, Internet-scale query processing, and the application of data-centric techniques and formal methods to the design, analysis and implementation of networked systems.
Patel is an Associate Professor in the Department of Chemical and Biomolecular Engineering. His research group's interests include working toward a molecular-level understanding of solvation and transport in aqueous and polymeric systems, with applications ranging from the prediction of protein interactions to the design of advanced materials for water purification and renewable energy. He received his Bachelor's and Ph.D in Chemical Engineering from the Indian Institute of Technology Bombay and the University of California Berkeley, respectively.
The Lindback Awards were established in 1961 with the help of the Christian R. and Mary F. Lindback Foundation.