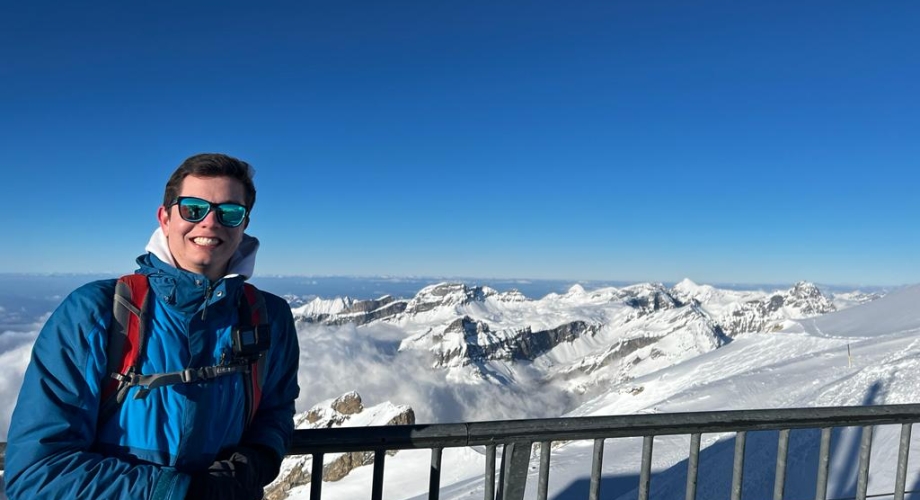 Ricardo Del Rio is one of the Semester Abroad Global Correspondents writing and sharing his experience abroad during the Spring 2022 semester. Follow along with the group of correspondents at Penn Abroad's blog and the @pennabroad Instagram feed. 
I once heard that someone asked a mountaineer: "Why do you want to climb that mountain?", "Because it's there," he replied. Now, when people ask me why I wanted to study abroad, I respond "Because the opportunity was there."
I am going to be honest. Studying abroad was not in my plans until last August. I was way too busy making sure I could secure internships and fulfill the requirements to get an accelerated master's degree by the time I finished my undergrad. Then, out of curiosity I checked the programs Penn offered and I saw ETH Zurich there. I was impressed that no one talked about it. No one even considered it. Everyone was just too immersed in their own business that stepping out was simply not an option. I was already abroad when I was at Penn, since I am an international student from Mexico, but I still felt the need to challenge myself and go even further out of my comfort zone… you know, like a mountain climber going to a higher mountain.
I arrived at Zurich not knowing what to expect (well, maybe I knew that everything was very – VERY – expensive, since I was in the most expensive city of one of the most expensive countries), but I was quick to adapt and eager to explore. These first five weeks in Switzerland have been magical. It has been very interesting to understand and live the Swiss life.
I was first surprised about the difference on the education style here. Way more autonomous and flexible than in the US, lectures are long but usually only once a week. I was very afraid that I was going to fall asleep in my 4-hour, 8:00 am lecture on Systems-On-Chip for data analytics and machine learning but it surprisingly passed really quickly, as I find the topic very interesting, and the lecturer is very engaging.
On the weekends, I've gone to explore the different areas of Switzerland. Being a tiny country has its advantages, and it is just so wonderful that in a couple of hours by train you can get to a very different town (and even you could get to a different country). It's faster than getting to JFK from Penn! (Or form the lobby of Harnwell to the Roof Lounge in rush hour).
The landscapes are wonderful, and I've been enjoying hiking up many mountains and hills. Undoubtedly, my favorite mountain is still this experience, the opportunity to come to another continent and know more about the world, about people, and about me.
And yes, I want to keep climbing these mountains because they're here.