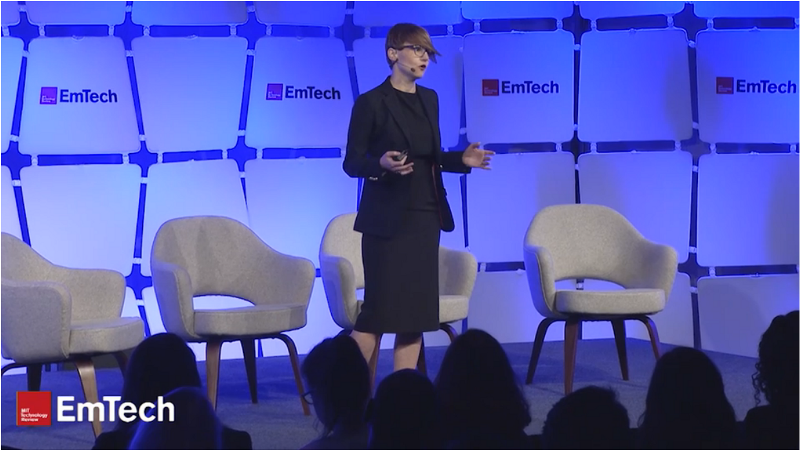 Watch "Innovator Under 35" Aleksandra Vojvodic at EmTech
Aleksandra Vojvodic, the Skirkanich Assistant Professor of Innovation in the Department of Chemical and Biomolecular Engineering, is one of Penn's newest faculty members. She's also one of MIT Technology Review's 2016 "35 Innovators Under 35."
Described as "a computation whiz" who "speeds up the search for catalysts that will make green chemistry possible," Vojvodic spoke at Tech Review's EmTech conference last week.
There she described her search for "scalable and sustainable" materials that can assist in splitting apart the hydrogen and oxygen atoms in water — a key hurdle to the proliferation of energy efficient fuel cells.
You can watch her talk here.