Wall Street Journal's 'Moving Upstream' on Autonomous Flight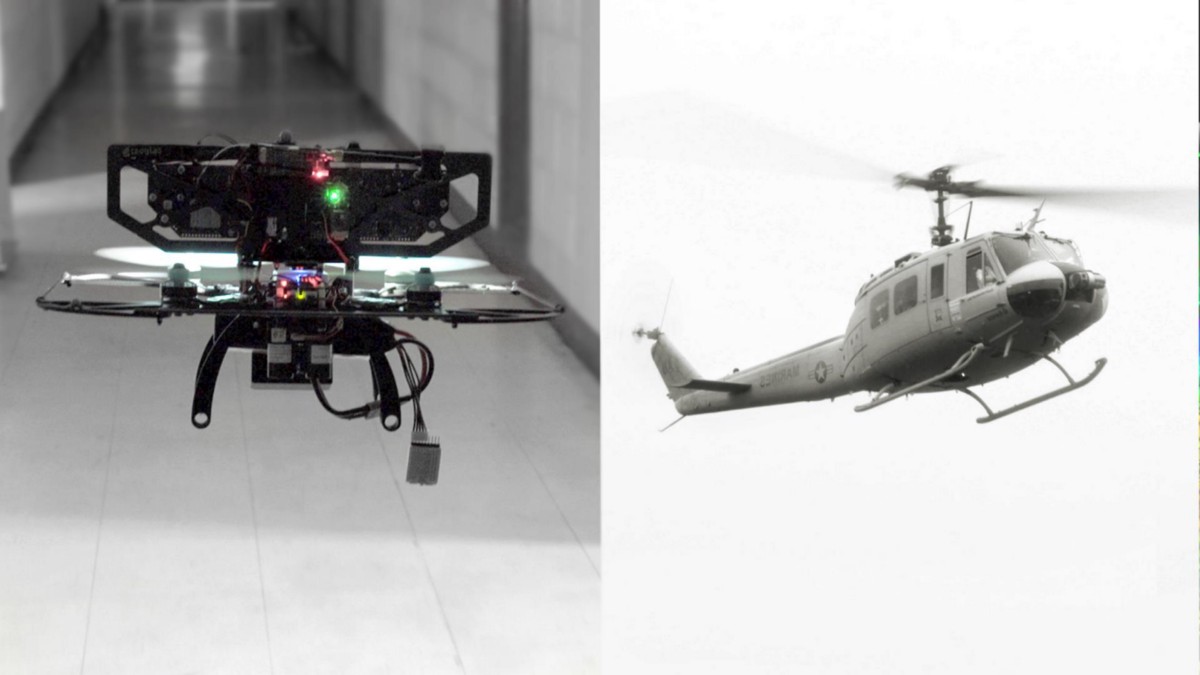 The Wall Street Journal's docu-series "Moving Upstream" takes a closer look at disruptive technologies that are changing the way we live, work and communicate. Topics in its second season include gene editing, cryptocurrencies, and the deceptive videos known as "Deepfakes."
For its latest episode, "The Future of Flight: AI in the Cockpit," host Jason Bellini visited PERCH to learn about Penn Engineering's work on fully autonomous flying robots.
Speaking with Vijay Kumar, Nemirovsky Family Dean of Penn Engineering, and C.J. Taylor, professor of Computer and Information Science, Bellini got an inside look at a DAPRA-funded project to build fast, lightweight robots that can make their way around new environments on their own.
In this episode of Moving Upstream, we explore some proofs of concept already taking wing. The Wall Street Journal's Jason Bellini was the first journalist to ride in an autonomous helicopter and get an understanding of the potential, and the current limitations, of such flights.
In the video above, we also get a first-hand look at new DARPA-funded drone technology that allows a flying robot to search buildings — without being guided or controlled by a human operator.
Watch "The Future of Flight: AI in the Cockpit" at the Wall Street Journal.