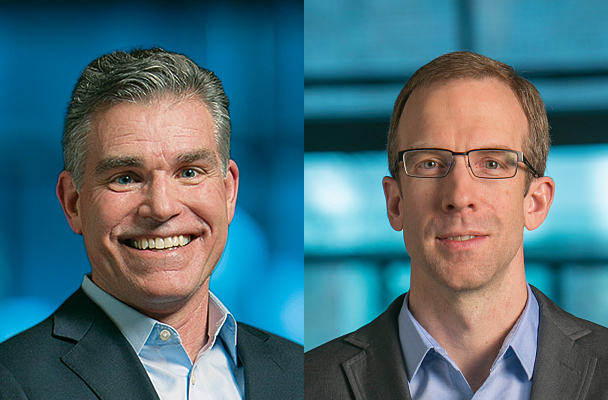 David F. Meaney and Kevin Turner are among the recipients of the 2021 Lindback Awards.
The Lindback Awards, announced annually, are the most prestigious teaching awards that full-time faculty members at the University can receive.
Meaney is the Solomon R. Pollack Professor in Bioengineering and Senior Associate Dean of Penn Engineering and his research areas span from traumatic brain injury to brain network theory. He received his M.S. and Ph.D. in Bioengineering and Biomedical Engineering from Penn Engineering.
Turner is the Department Chair of Mechanical Engineering and Applied Mechanics (MEAM) and a Professor in MEAM and Materials Science and Engineering. His research group's interests include small-scale systems and interfaces, with most of their work centering around surface and interface mechanics in micro- and nano-scale systems.
The Lindback Awards were established in 1961 with the help of the Christian R. and Mary F. Lindback Foundation.