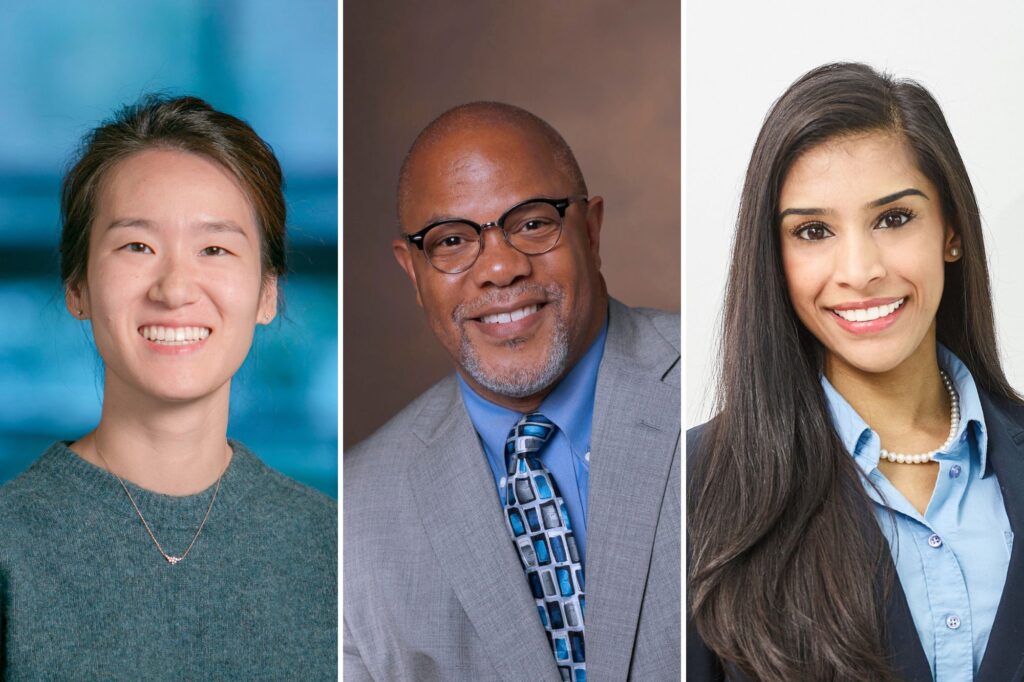 The National Institutes of Health (NIH) has awarded grants to three researchers from the University of Pennsylvania through the NIH Common aFund's High-Risk, High-Reward Research program. The research of Kevin B. Johnson, Jina Ko, and Sheila Shanmugan will be supported through the program, which funds "highly innovative and broadly impactful" biomedical or behavioral research by exceptionally creative scientists.
The High-Risk, High-Reward Research program catalyzes scientific discovery by supporting highly innovative research proposals that, due to their inherent risk, may struggle in the traditional peer-review process despite their transformative potential. Program applicants are encouraged to think "outside the box" and pursue trail-blazing ideas in any area of research relevant to the NIH's mission to advance knowledge and enhance health.
Jonson, Ko, and Shanmugan are among 85 recipients for 2023.
Johnson, the David L. Cohen University Professor of Pediatrics, is a Penn Integrates Knowledge University Professor who holds appointments in the Department of Computer and Information Science in the School of Engineering and Applied Science and the Department of Biostatistics, Epidemiology, and Informatics in the Perelman School of Medicine. He is widely known for his work with e-prescribing and computer-based documentation and, more recently, work communicating science to lay audiences, which includes a documentary about health-information exchange. Johnson has authored more than 150 publications and was elected to the American College of Medical Informatics, Academic Pediatric Society, National Academy of Medicine, International Association of Health Science Informatics, and American Institute for Medical and Biological Engineering.
Ko is an assistant professor in the Department of Pathology and Laboratory Medicine in the Perelman School of Medicine and Department of Bioengineering in the School of Engineering and Applied Science. She focuses on developing single molecule detection from single extracellular vesicles and multiplexed molecular profiling to better diagnose diseases and monitor treatment efficacy. Ko earned her Ph.D. in bioengineering at Penn in 2018, during which time she developed machine learning-based microchip diagnostics that can detect blood-based biomarkers to diagnose pancreatic cancer and traumatic brain injury. For her postdoctoral training, she worked at the Massachusetts General Hospital and the Wyss Institute at Harvard University as a Schmidt Science Fellow and a NIH K99/R00 award recipient. Ko developed new methods to profile single cells and single extracellular vesicles with high throughput and multiplexing.
This story was written by Nathi Magubane. To read the full article, please Penn Today.