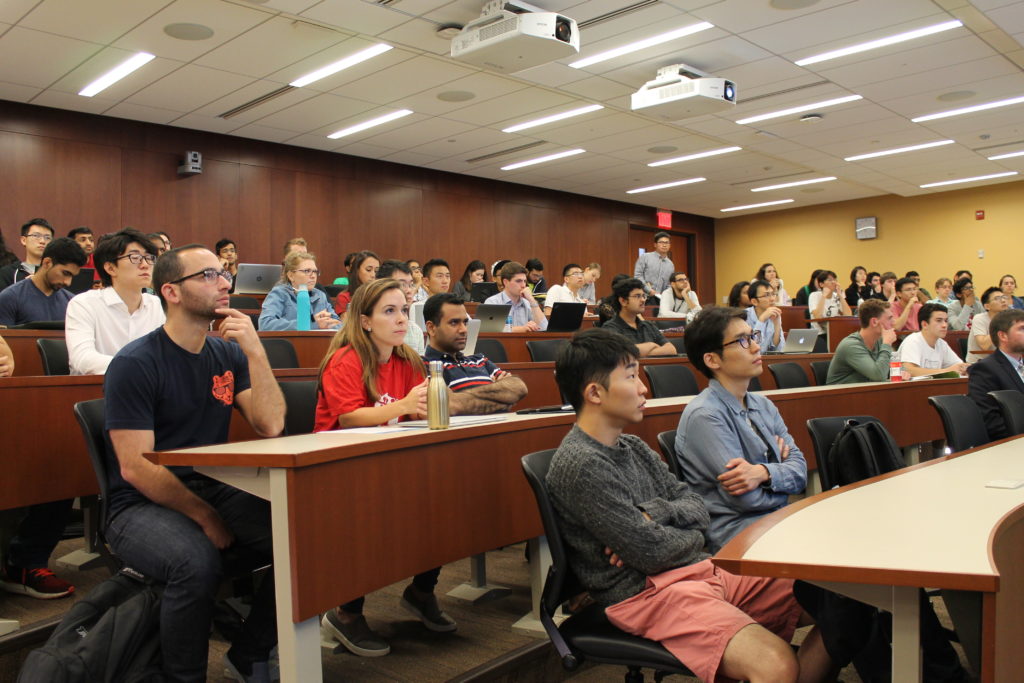 A joint initiative of the Mack Institute for Innovation Management, the School of Engineering and Applied Science, the Penn Center for Innovation, and the Wharton School's Venture Lab, the Y-Prize is a contest in which Penn students compete to propose the best applications for two emerging technologies developed by Penn Engineering faculty.
The competition, which started in 2012, promotes intercollegiate cooperation, entrepreneurship, and collaboration among many schools at Penn. Successful teams must possess a balance of skills in science, technology, and business. The original idea for the competition came from Vijay Kumar, the current dean of Penn Engineering and then-head of the GRASP Lab, as well as professor David Hsu from Wharton's Management Department and professors Mark Yim and Daniel E. Koditschek from Penn Engineering.
The Y-Prize consists of two rounds: Phase 1 and Phase 2. Teams with the most promising ideas from the first phase are selected to enter the second, where they receive entrepreneurial advice to help them create a business plan. The team then pitches the idea to a panel of judges. The winning team will receive $10,000, which they may use towards commercializing the Penn-owned technology on which their proposal is based.
"In the Y-Prize competition, your teammates are your greatest resource," says Valery Yakubovich, executive director of the Mack Institute. "Having a diversity of expertise and perspectives will help you craft the best possible submission."
Yakubovich sees the Y-Prize as a way to "foster Penn's innovation ecosystem" by connecting scholars with industry and students. He talks with Penn Today about the Y-Prize, how it works, its history, and its relevance to the Institute's mission and agenda.
Read Dee Patel's full interview of Valery Yakubovich at Penn Today.