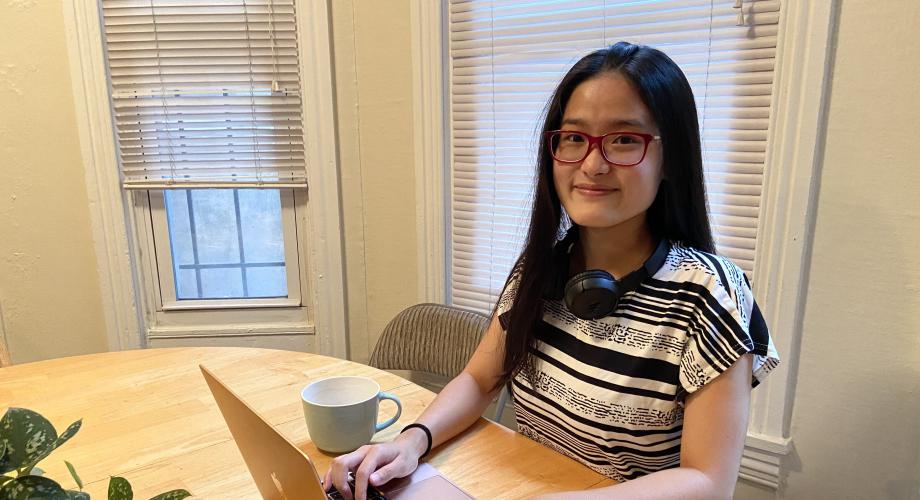 As a Brazilian international student in the School of Engineering and Applied Science, I was looking for an opportunity through which I could explore another culture, while developing my technical and personal skills. I could not return to my country during the summer due to the travel restrictions imposed on Brazil earlier in the pandemic, and I could not travel to another country to have a physical experience either.
I first learned about VIA through the University of Pennsylvania College Achievement Program (PENNCAP). As I looked for an opportunity that would help me make the most out of the summer, VIA sounded like a perfect fit for all my goals. I expected to complete the MATH 240 course and explore Philadelphia over the summer. Therefore, the program's flexible nature was great for my desire to balance all my summer commitments.
Through VIA, I went through the internship placement process led by Absolute Internship, an organization that paired me with the ideal match for my current goals. Currently, I am interning as a software developer at Motivo – a Japanese consulting company, where I can explore the world of business and consulting while acquiring new skills as an engineer.
When joining the company team as an intern, I mainly expected to learn new cultures and technical skills through networking events and training sessions. However, over the first two weeks of the internship, I realized I gained more than I expected to gain: I also became more adaptable, confident, independent, and expressive.
Since Motivo is located in Tokyo, Japan, I have been dealing with time zone differences. Usually, I have meetings at 2 AM on Fridays to provide a review of my progress in the week. Although my supervisor told me we could find another time to discuss my progress one-on-one, I concluded a group review would be very important for my connection with the team. Consequently, besides adaptability, I have been developing my communication skill through company meetings.
My experience with VIA goes beyond the internship. As a first-generation and low-income student, at first, I was also concerned with the fact that my job was unpaid. To stay in Philly, I had to consider my budget for rent and food, which an unpaid internship did not seem to cover. Even so, I saw this as an opportunity to become more independent and find new ways of overcoming financial challenges.
I was able to apply for PENNCAP International Initiative and receive funding that would cover all my living expenses through the duration of my internship. Learning that there are several resources at Penn that do not let financial hardships be a barrier for students to take opportunities was a relief, and I hope more students make use of them.
This experience so far has taught me to make the most out of all opportunities I can have through Penn, overcoming all types of challenges. I hope to have more international experiences and continue developing personal and technical skills through VIA!
Learn more about the Virtual Internships Abroad program at Penn Global.