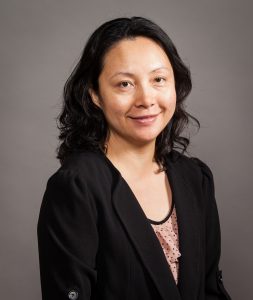 Jenny Jiang, the Peter & Geri Skirkanich Associate Professor of Innovation in the department of Bioengineering, has received a Lloyd J. Old STAR Program grant from the Cancer Research Institute (CRI), which is a major supporter of cancer immunotherapy research and clinical trials with the goal of curing all types of cancer. 
The CRI Lloyd J. Old Scientists Taking Risks (STAR) Program "provides long-term funding to mid-career scientists, giving them the freedom and flexibility to pursue high-risk, high-reward research at the forefront of discovery and innovation in cancer immunotherapy." This prestigious grant was give to six awardees this year, chosen from a pool of hundreds of applicants, and recognizes "future leaders in the field of cancer immunotherapy [who are expected to] carry out transformational research."
 The Old STAR Program Grant comes with $1.25 million in funding over 5 years to support the awardees' cancer immunology research. 
Jiang, who recently joined Penn Bioengineering, is a pioneer in developing tools in genomics, biophysics, immunology, and informatics and applying them to study systems immunology and immune engineering in human diseases. She was also inducted into the American Institute for Medical and Biological Engineering (AIMBE) College of Fellows in March 2021 for her outstanding contributions to the field of systems immunology and immunoengineering and devotion to the success of women in engineering. Jiang's research focuses on systems immunology by developing technologies that enable high-throughput, high-content, single cell profiling of T cells in health and disease and she is recognized as one of the leading authorities in systems immunology and immunoengineering.
"The STAR Award from CRI allows my lab to answer some of the fundamental questions in T cell biology, such as is the T cell repertoire complete to cover all possible cancer antigens, as well as to improve the efficacy of T cell based cancer immunotherapies," says Jiang.