Shu Yang: Snail Superglue and Spider-Man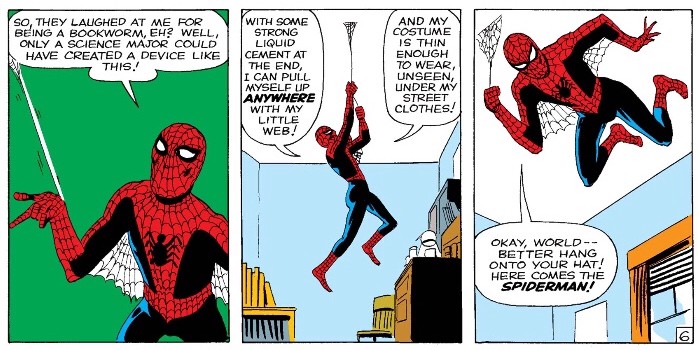 Shu Yang, professor in the Department of Materials Science and Engineering and in the Department of Chemical and Biomolecular Engineering, recently published a paper demonstrating a reversible, superglue-like adhesive inspired by snail slime.
The adhesive's capacity to hold the weight of a human body and to stick and unstick to surfaces as needed has aroused media attention and led Penn Today's Erica Brockmeier to interview Yang about the science behind the wall-climbing abilities of Spider-Man.
In that interview, Shu Yang discussed how scientists mimic the wonders of the natural world, including materials like spider silk, and how her research brings Spider-Man's abilities closer to reality:
Q: How close are we to developing a material that will let people climb up walls without relying on a vacuum or wet, sticky adhesive that's not reversible?
A: We just got a paper accepted about this adhesive. It's super strong and reversible, and my student used 2-centimeter-square strips to hold himself up. It's made from a hydrogel that has been used in contact lenses. As you know with a contact lens, if you put it into the water it's soft, bendable, but if you forget to put it in water, it becomes dry and brittle or glassy. Our material is rubbery in the water and glassy when dry.
Learn more about Yang's adhesive and the mechanics of Spider-Man's synthetic web fluid in the entire interview with Shu Yang, available at Penn Today.
Read more coverage on Shu Yang's reversible adhesive:
"Inspired by snails, Penn researchers invent a reversible adhesive strong enough to hold a person"
Sebastian Echeverri, The Philadelphia Inquirer
"Reversible superglue proves strong enough to hold average man"
Ian Sample, The Guardian
"This Snail-Inspired, Reusable Adhesive Is Far Stronger Than Velcro"
Ryan F. Mandelbaum, Gizmodo
"Snail slime inspires reversible, super-strong glue"
Matt Kennedy, New Atlas