Shu Yang Honored as a Leader in STEM with Drexel's ELATES Fellow Program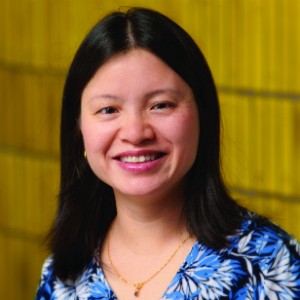 Shu Yang, professor in the Department of Materials Science and Engineering and in the Department of Chemical and Biomolecular Engineering, has been selected as a 2019–2020 Fellow in Drexel University's Executive Leadership in Academic Technology, Engineering and Science (ELATES) program. The ELATES program is a one-year professional development program for women leaders in STEM fields.
According to the Drexel website, "The incoming class for ELATES at Drexel includes 22 women faculty from 19 different institutions across the US and Canada. They are leaders in biology; computer and information sciences; geology; mathematics; and diverse engineering disciplines. Each was nominated by her dean or provost and will contribute to institutional change initiatives as she expands her leadership skills."
Yang has already demonstrated her capacity for innovation in her discipline through her research, which focuses on synthesizing and characterizing unique materials that are often inspired by nature. Her lab has investigated 2D materials that could improve energy storage, the intricate structures of pollen, and alternative energy sources based on the biology of giant clams.
Over the next year, Yang will engage in ELATES Fellow classes and discussions with her cohort of influential women, all working towards the goal of inciting productive change in the STEM field.
To learn more about Yang's research, visit her lab website.