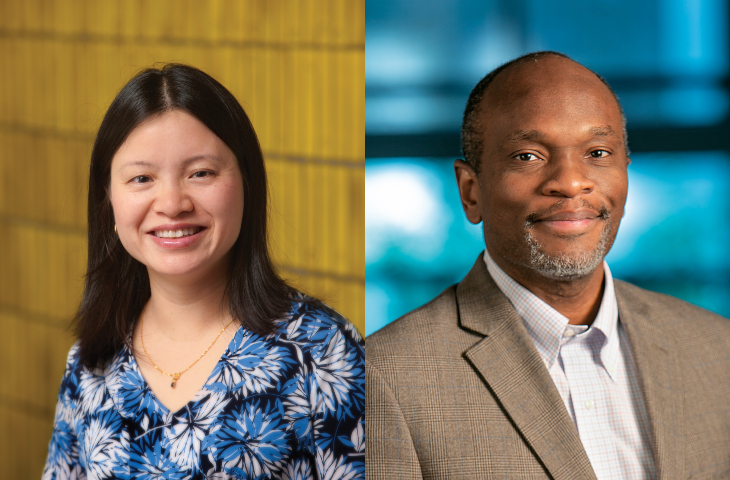 Effective July 1, 2021, Penn Engineering has two new department chairs: Shu Yang, Joseph Bordogna Professor and Chair of the Department of Materials Science and Engineering, and Chinedum Osuji, Eduardo D. Glandt Presidential Professor and Chair of the Department of Chemical and Biomolecular Engineering.
Yang, an expert in the synthesis of bio-inspired hybrid materials, is a founding director for the Center for Analyzing Evolved Structures as Optimized Products (AESOP). She also holds leadership roles in several other Penn research centers, including the Laboratory for Research on the Structure of Matter, as well as on departmental and School level committees, including MSE's graduate group, and the School's Faculty Council and Faculty Personnel Committee.
Osuji, who specializes in the  structure and dynamics of soft matter and complex fluids, joined Penn Engineering in 2017 and has played a key role in advancing the department and School in the area of polymer physics. His method for making filtration membranes with uniform, nanoscale pores was the basis of this year's winning Y-Prize project.