Senior Sona Dadhania is one of Penn's Eight 2019 Thouron Award Winners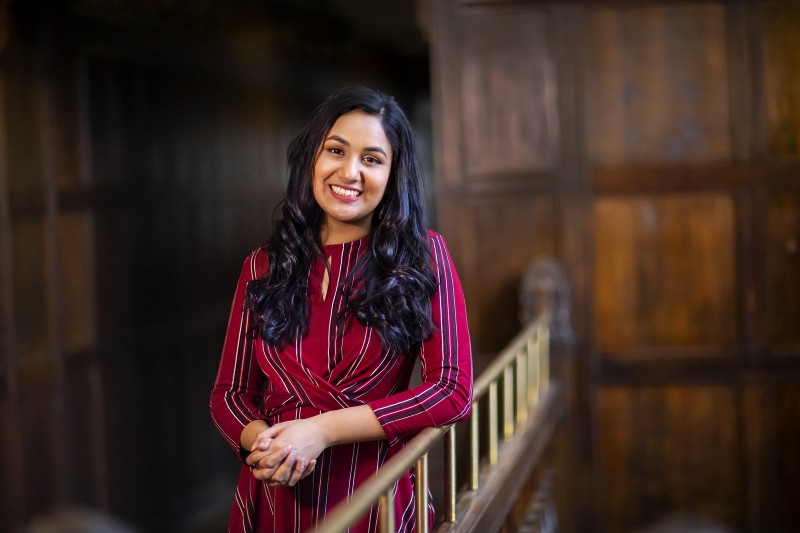 Seven University of Pennsylvania seniors and a 2018 graduate have each won a Thouron Award to pursue graduate studies in the United Kingdom. Each scholarship winner receives tuition and stipends for as long as two years to earn a graduate degree there.
Sona Dadhania, from Voorhees, New Jersey, is majoring in materials science and engineering and minoring in engineering entrepreneurship in the School of Engineering and Applied Science. She researches polymers, works as a teaching assistant, and serves as a board member for Advancing Women in Engineering and the Penn MSE Society. She is also captain of the dance team, Penn Raas. Dadhania plans to pursue a master's degree in advanced material science and engineering.
Read about the other winners at Penn Today.