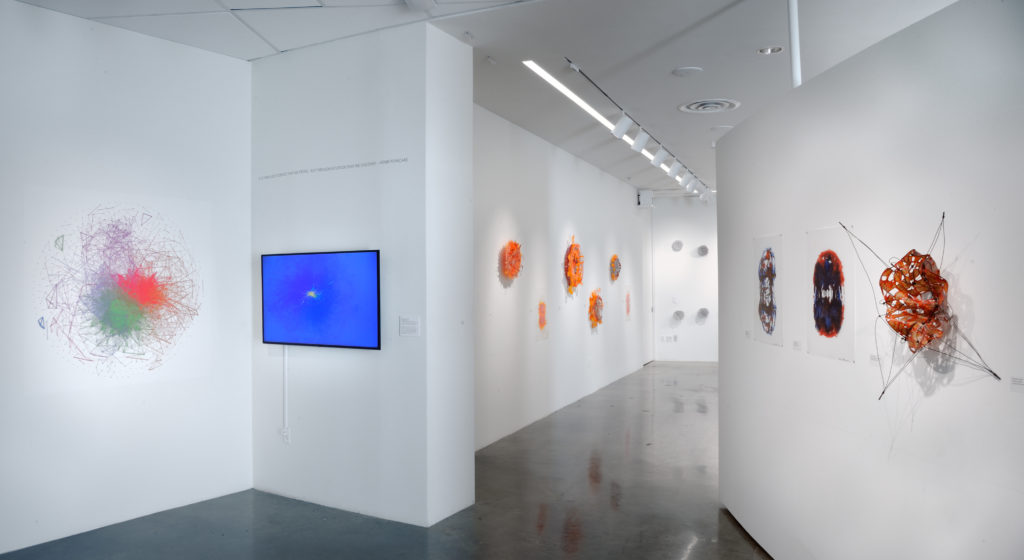 Rebecca Kamen, Penn artist-in-residence and visiting scholar, has long been interested in science and the natural world. As a Philadelphia native and an artist with a 40-plus-year career, her intersectional work sheds light on the process of scientific discovery and its connections to art, with previous exhibitions that celebrate Apollo 11's "spirit of exploration and discovery" to new representations of the periodic table of elements.
Now, in her latest exhibition, Kamen has created a series of pieces that highlight how the creative processes in art and science are interconnected. In "Reveal: The Art of Reimagining Scientific Discovery," Kamen chronicles her own artistic process while providing a space for self-reflection that enables viewers to see the relationship between science, art, and their own creativity.
The exhibit, on display at the Katzen Art Center at American University, was inspired by the work of Penn professor Dani Bassett and American University professor Perry Zurn, the exhibit's faculty sponsor. The culmination of three years of work, "Reveal" features collaborations with a wide range of scientists, including philosophers at American University, microscopists at the National Institutes of Health studying SARS-CoV-2 , and researchers in Penn's Complex Systems Lab and the Addiction, Health, and Adolescence (AHA!) Lab.
Continue reading at Penn Today.