Pennovation Center and PERCH are 'Growing Greater Philadelphia'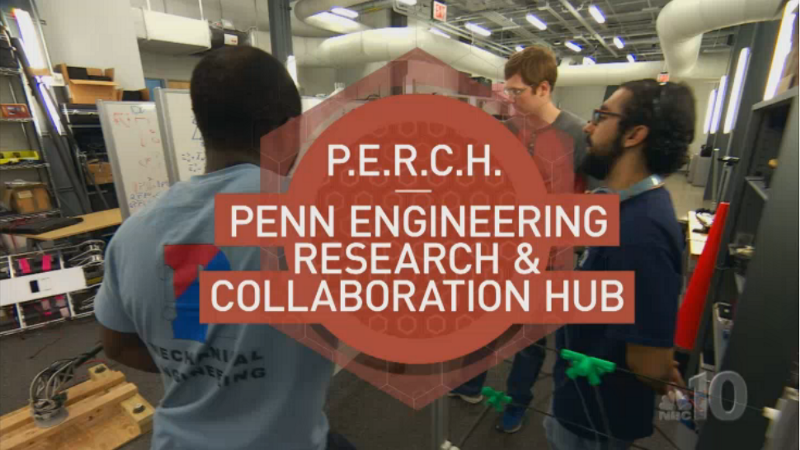 The Pennovation Center and PERCH were featured on NBC10's "Growing Greater Philadelphia," a special detailing local business development and the expanding innovation economy in the region.
Anne Papageorge, Vice President for Facilities and Real Estate Services, led a tour of the recently opened building, culminating with PERCH on the third floor. There, students were hard at work on projects including modular robots that magnetically connect to one another and the world's smallest self-powered controllable flying robot, Piccolissimo.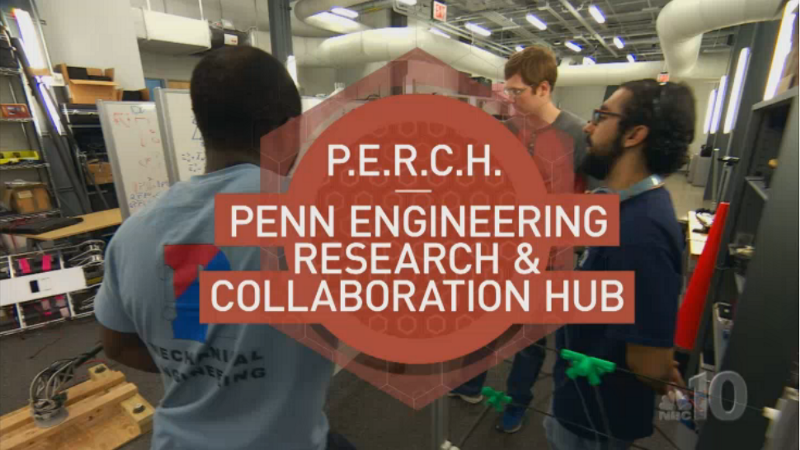 More than just a academic research lab, PERCH has already become a proving ground for nascent business ideas. Graduate students and PERCH members Avik De and Gavin Kenneally have spun off some of their work in the Kod*Lab into a new company: Ghost Robotics.
According to President Amy Gutmann, "It's really important for innovators to have a space like the Pennovation Center, because it gives them all the tools that they need to bring their research into the marketplace."