Penn Team Shows How Seemingly Acute Viral Infections Can Persist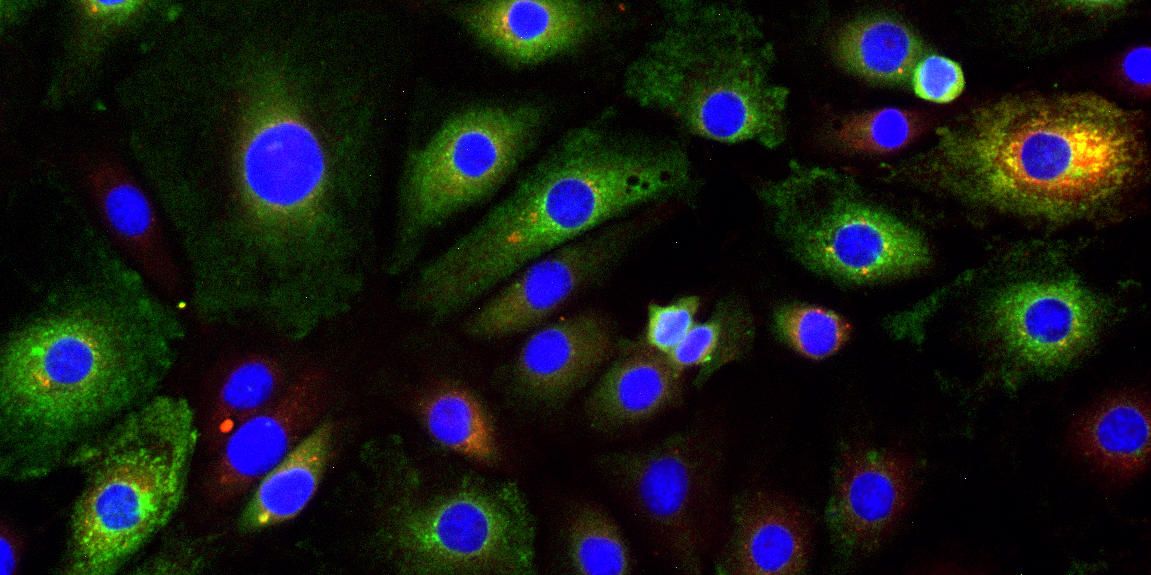 Infections caused by viruses, such as respiratory syncytial virus, or RSV, measles, parainfluenza and Ebola, are typically considered acute. These viruses cause disease quickly and live within a host for a limited time. But in some cases the effects of the infection, and presence of the virus itself, can persist. RSV, for example, can lead to chronic respiratory problems, measles can lead to encephalitis and the Ebola virus can be transmitted by patients thought to be cured of the disease.
New findings from the University of Pennsylvania suggest a mechanism that may explain how viruses can linger. Products of viral infection called defective viral genomes, DVGs for short, which have been known to be involved in triggering an immune response, can also kick off a molecular pathway that keeps infected cells alive, the researchers discovered. The study used a novel technique to examine the presence of DVGs on a cell-by-cell basis to show that DVG-enriched cells had strategies to survive in the face of an immune-system attack.
"One of the things the field has known for a long time is that DVGs promote persistent infections in tissue culture," said Carolina B. López, an associate professor of microbiology and immunology in Penn's School of Veterinary Medicine. "But the question was, How do you reconcile that with the fact that they're also very immunostimulatory? How can they help clear virus at the same time as they promote persistence? Our work helps explain this apparent paradox."
López was senior author on the work, teaming with co-lead authors and lab members Jie Xu and Yan Sun. Fellow coauthors included Gordon Ruthel and Daniel Beiting of Penn Vet, Yize Li and Susan R. Weiss of Penn's Perelman School of Medicine and Arjun Raj of the School of Engineering and Applied Science. Their study was published in Nature Communications.
Continue Reading at Penn News.