Penn LPS and Penn Engineering Launch Cybersecurity Boot Camp To Grow Philadelphia's Digital Workforce
Penn Now Offering Cybersecurity and Coding Boot Camps in Collaboration with Trilogy Education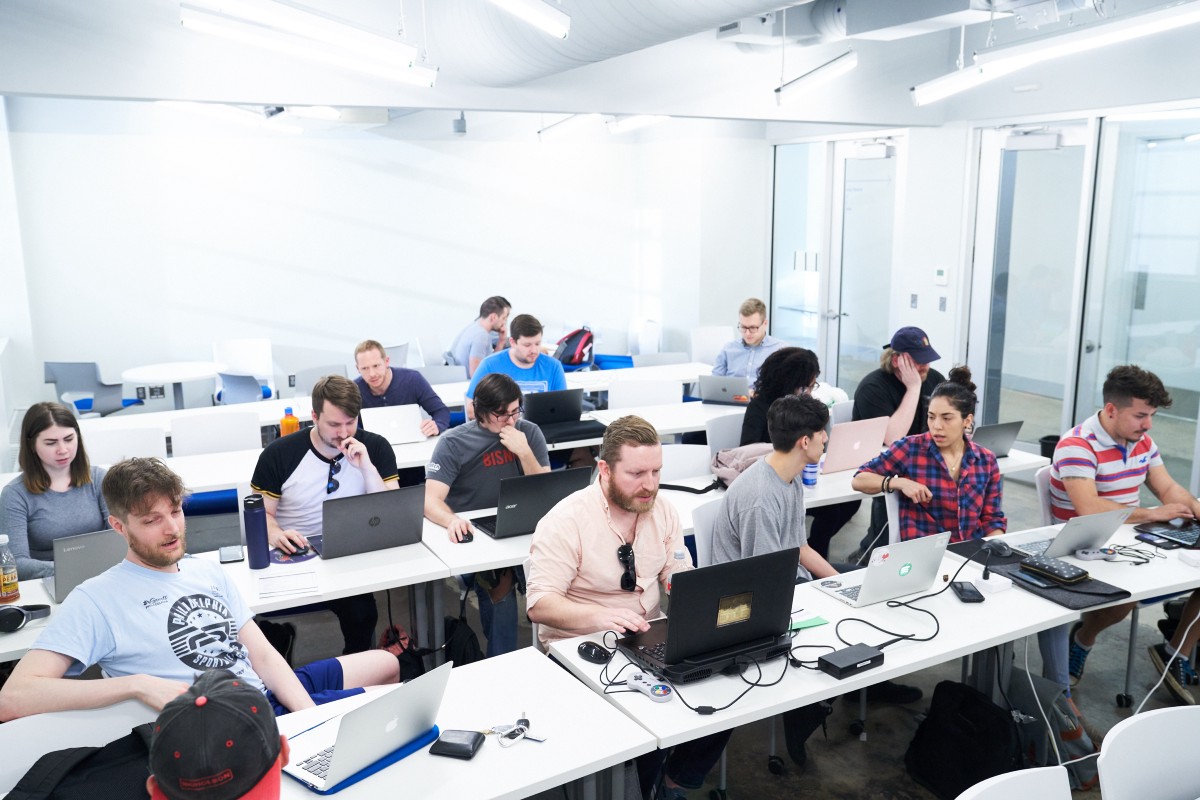 The College of Liberal and Professional Studies and School of Engineering and Applied Science at the University of Pennsylvania today announced the launch of a cybersecurity boot camp to be held on Penn's campus. Geared toward adult learners, the Penn Cybersecurity Boot Camp will help supply Philadelphia with more cybersecurity professionals, filling a critical need among employers across the region.
"Cybercrime is one of the most pressing issues of our time when you consider the yearly loss of trillions of dollars and billions of people's privacy," said Professor Boon Thau Loo, Associate Dean of Master's and Professional Programs at the University of Pennsylvania School of Engineering and Applied Science. "This job-oriented program will provide professionals in the Philly area with the sophisticated tech skills to protect organizations against increasing threats in our digital economy."
As more companies go digital and require their own dedicated security teams, Philadelphia employers are hungry for talent to fill roles with titles like cybersecurity analyst, systems security administrator, and cyber network defender. Last year, job openings requiring cybersecurity skills spiked more than 35 percent nationally according to data from Burning Glass Labor Insights. Employers in the Philadelphia area alone struggled to fill more than 10,000 open roles requiring cybersecurity skills.
The Penn Cybersecurity Boot Camp is an expansion of the University's relationship with Trilogy Education to offer intensive, skills-based training programs. The Penn LPS Coding Boot Camp launched in January last year and now has over 200 graduates who have gone on to secure web development roles at companies like Amazon, Accenture, Citigroup, and Comcast.
"When I decided to switch my career to tech, I knew that the quickest way for me to achieve that goal was through a coding boot camp," said Anh Lu, who graduated from the Penn LPS Coding Boot Camp. "The Penn coding boot camp was incredibly challenging but completely worth it. I secured my first job as a software engineer in January, starting me off on a career path that I love."
"A key area of innovation at Penn LPS today is the creation of workforce development programs that support the needs of employers in our region and beyond," said Rita McGlone, Executive Director of Professional and Organizational Development at the University of Pennsylvania College of Liberal and Professional Studies. "We are proud of the impact that our coding program with Trilogy Education has had by helping people from a variety of backgrounds become coveted talent in this city's tech workforce. The Penn Cybersecurity Boot Camp opens new opportunities for Philly area professionals to enter another incredibly important and exciting field with huge potential for career growth."
Throughout the course, participants will gain proficiency in IT, networking, and modern information security including a host of popular tools such as Wireshark, Kali Linux, Metasploit, Nessus, and more. They will also learn skills applicable to a range of certifications such as the CompTIA Security+, CompTIA Network+, and CEH, which can greatly enhance desirability and employability in today's job market.
In addition to classroom instruction, participants will spend a minimum of 20 hours a week on outside projects, homework, and experiential learning activities, like penetration testing to learn how to test an organization's security by breaking into its machines. The program also offers a range of career-planning services, portfolio reviews, recruiting assistance, and extensive staff support.
Participants of the Penn Cybersecurity Boot Camp will gain the knowledge and skills to protect their organizations against cyber attacks with ample experience applying their knowledge to real-world problems. Upon finishing, they will receive a Certificate of Completion in Cybersecurity from University of Pennsylvania College of Liberal and Professional Studies and School of Engineering and Applied Science.
The 24-week, part-time program begins November 12, 2019, with two three-hour evening classes during the week (6:30 to 9:30 p.m.) and a four-hour class on Saturdays (10 a.m. to 2 p.m.). To learn more about the Penn Cybersecurity Boot Camp, visit bootcamp.sas.upenn.edu/cybersecurity. You can apply online or by calling (215) 310–5477.