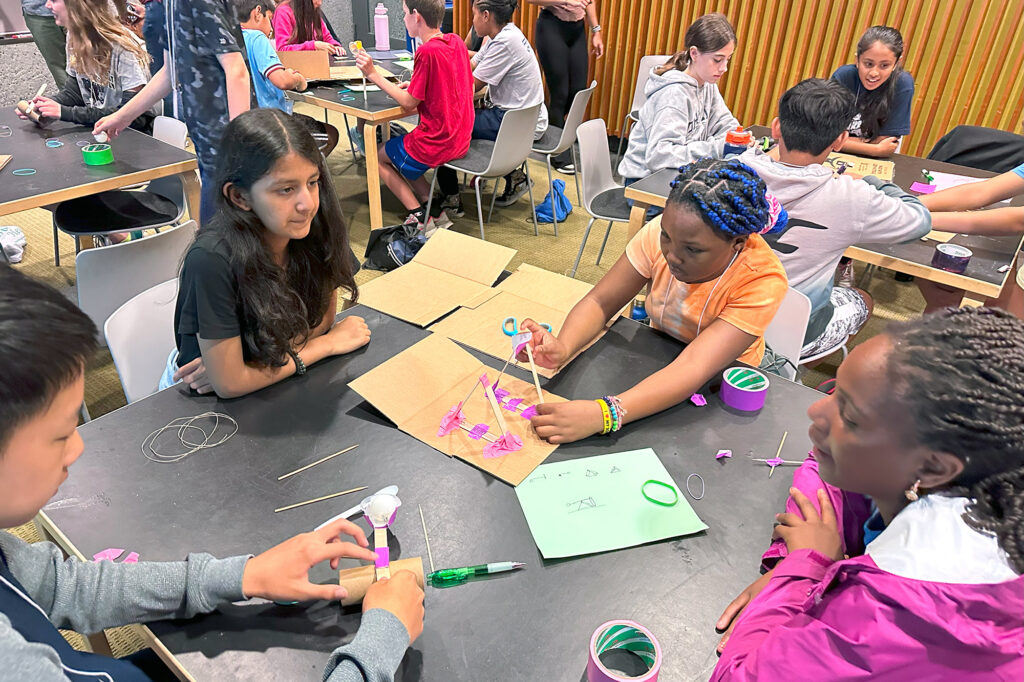 More than 60 middle school students came together this summer for a week of Penn GEMS: An engineering, math, and science camp and computer science academy.
In 2008, Penn GEMS held its inaugural camp, which was the brainchild of Penn Engineering's Advancing Women in Engineering (AWE) group. The camp was originally intended to inspire participation in the sciences for middle school girls. Though the target audience has been expanded, GEMS' mission has remained steadfast: to provide hands-on experience to middle school students who are interested in engineering disciplines including bioengineering, nanotechnology, computer science, and materials science. The program is overseen by Penn Engineering's Office of Diversity, Equity and Inclusion, which prioritizes outreach efforts at the School and K-12 level to expand the pipeline of future engineers who reflect the diversity of the U.S. and the global community.
"We make exploring science fun," says Emily Delany, GEMS director. "For many of these students, it's the first time they're interacting with engineering. They get excited about learning a new discipline and trying it in practice."
Throughout the week, students participated in sessions that enabled them to build and launch their own catapults, use engineering concepts to create balsa wood bridges, program robots to draw pictures, and more.
At GEMS, students were divided into cohorts and taught by current Penn doctoral and master's students. Penn Engineering undergraduate students served as counselors for the week, providing mentorship and guiding campers between sessions.
For six Philadelphia middle school students, the cost to attend GEMS is free due to ongoing support from Mark Fife and Lori Rutman Fife, both Penn alums. "Everyone deserves the opportunity to succeed," says Mark Fife. "Lori and I don't have a specialty in engineering, and we don't code. But coding is the language of the 21st century, and these opportunities allow children to develop STEM skills at an early age."
This story was written by Sarah Punderson. It originally appeared on Penn's Knowledge for Good website.