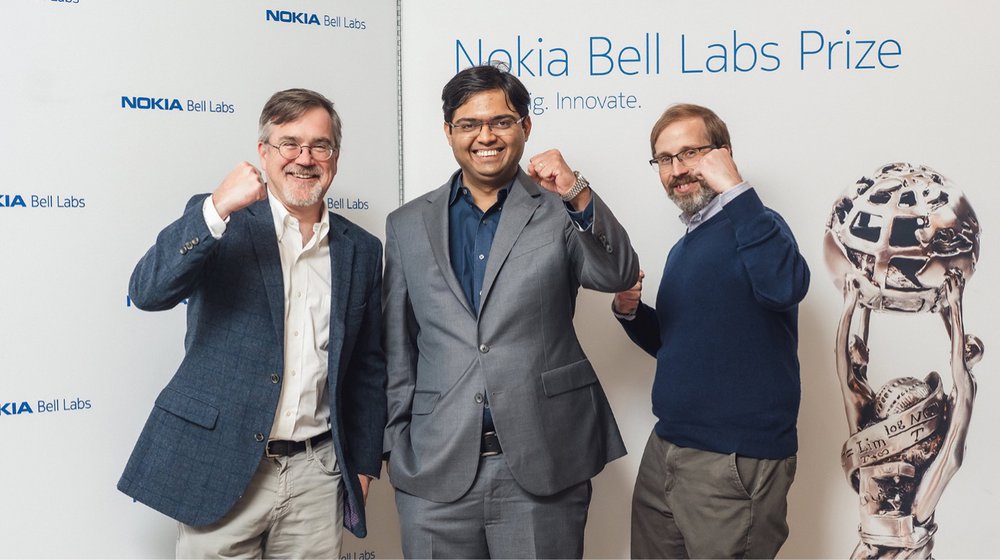 The Bell Labs Prize awarded by Nokia Bell Labs is a yearly contest in which researchers from around the world submit proposals for "disruptive innovations that will define the next industrial revolution." Participants are paired with Nokia Bell Labs researchers to refine their ideas, ultimately presenting them to a panel of experts and industry leaders.
This year, Deep Jariwala and Troy Olsson, Associate Professors in the Department of Electrical and Systems Engineering, and Eric Stach, Robert D. Bent Professor in the Department of Materials Science and Engineering and Director of the Laboratory for Research on the Structure of Matter, won the top prize for their development of a computer memory that would more efficiently handle the computational demands of data-intensive applications.
"To do its work, a machine learning or AI application needs to move a bunch of data into the processor, it does a little processing on that data, and it stores that new set of data in memory — then it does it again," Jariwala said. "The computation gets choked or slowed down by the need to keep moving these vast sets of data around."
The team's expertise intersects at the areas of nanofabrication and ferroelectric memory. The first prize-winning proposal presents a prototype ferroelectric-diode-based memory device with a new memory architecture that reduces latency by moving memory closer to the processing source and allows for many processing functions to be performed in the memory itself. 
The result is an ultra-high-density, ultra-low-power memory device that allows for the processing of reams of data much faster than traditional compute architectures.
This chip technology could go a long way to optimizing artificial intelligence systems, while boosting the speed of big-data services like search engines.
Want to learn more about the research that earned this team the Bell Labs prize? Read "Rethinking the Computer Chip in the Age of AI" at the Penn Engineering Blog.
Read "Bell Labs Prize winners have designed a computer memory chip for the big-data era" at the Nokia Bell Labs Institute Blog.