Penn Engineering Helps Bring Water to Rwandan Health Clinic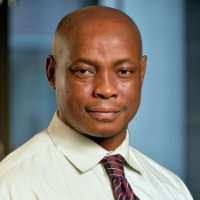 As Director for Global and Local Service Learning Programs in Penn Engineering's Research and Academic Services office, Ocek Eke helps students get hands-on experiences in applying their engineering skills and knowledge around the world. One of those venues is the Rwanda Gashora Program, where students are helping install energy and information infrastructure at the Gashora Girls Academy of Science and Technology. The program has recently branched out to help a nearby health clinic that had a water filtration system but no easy access to water itself. Here, Eke writes about how that project was brought to fruition.
Imagine how your daily life would change if you lacked access to clean water.
After two years of planning (including fundraising via a GoFundMe site), including international collaborations, preparation, and program implementation in Gashora, Rwanda, we are pleased to announce that Penn Engineering faculty and students, together with local partners in Rwanda, have successfully brought water from Lake Rumira to the Gashora Health Clinic.
This was no easy feat.
To accomplish this mission, two classes of Penn Engineering students traveled to the Gashora sector of Rwanda as part of a course on renewable energy and sustainability. The Penn Engineering team worked alongside the people of Gashora to dig a 2-kilometer trench from Lake Rumira to the clinic, lay the pipe, and install the water pump and the solar panels that power it.
In 2015, I and Gerri Light, my colleague who co-teaches the corresponding Penn Global seminar, were conducting an assessment for the Rwanda Gashora Program. Alain Munyaburanga, the Principal of Gashora Girls Academy for Science and Technology (GGAST), Penn Engineering's main partner in Rwanda, informed us that the local health clinic was in desperate need of water. He advised us to visit to see the need firsthand. We did and were taken aback by the lack of water, unsanitary conditions, and the overwhelming difficulties the clinic staff regularly faced in treating patients. The situation was so dire that patients were required to bring their own cans of water before they could be admitted for treatment.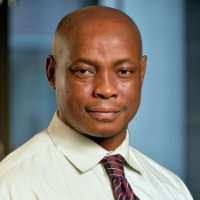 The Clinic Director, Landouard Habimana, took us to the back of the clinic. He opened the door to a shed, and before our eyes was a sparkling new water filtration system. We were elated and asked, "Where did you get this?" He explained that the General Electric Foundation and the Rwandan government installed the filtration system two years prior with the supposition that water would be delivered through rain catchment and by the local utility.
"And they left," he said.
Given the lack of annual rainfall in the area, there was no reliable source of water to be filtered on-site. Lake Rumira, the nearest option, was two kilometers away. The clinic director took us there, where we watched people wade into the lake and fetch water. He explained that most of his patients get sick from drinking and bathing in that water.
We asked, "What if Penn Engineering could bring this water to the clinic through pipes?" He asked if we could do that and we responded emphatically, "Yes, we're engineers. We build solutions to problems."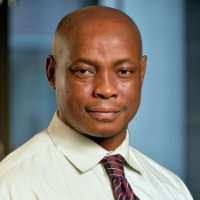 We did not fully appreciate the challenges ahead of us, including getting the permission from Gashora residents whose land our pipe trench to the clinic would need to pass through; getting the permission of the district mayor to commence the project; and getting those who originally constructed the filter to collaborate with us. Unfortunately, not everyone was immediately willing to help, and several individuals said it could not be done for variety of reasons.
However, we persisted and eventually secured the permissions we needed to get to work.
We learned — just this week — that Penn Engineering successfully brought water from Lake Rumira to the Gashora Health Clinic.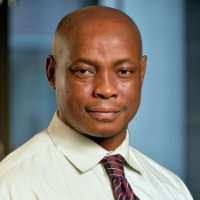 We are so proud of our students, our partners, and our University for supporting our efforts. We deeply appreciate the Penn Engineering leadership, faculty, and students, who not only believed we could do this project, but actually made it happen. We want to also thank our partners in Gashora, Rwanda for believing in us, collaborating so fully, and for exercising patience when inevitable twists and turns emerged. We also would like to give a special thanks to Amy Gadsden and Penn Global. Finally, we offer special appreciation to Russ Composto, Associate Dean for Undergraduate Education at Penn Engineering, for his support and leadership.