Penn Engineering Course Gives Students a Global Perspective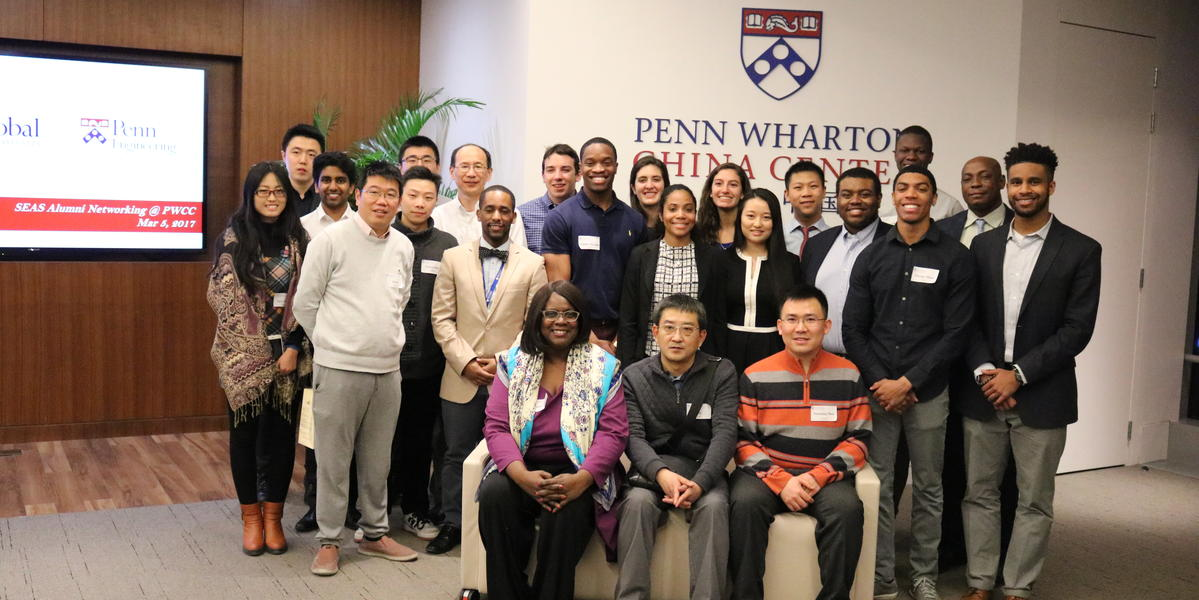 Over spring break, 13 students in the University of Pennsylvania's School of Engineering and Applied Science travelled to Beijing and Shanghai to learn more about engineering and technology innovations happening in China. They went as part of a new semester-long global immersion class launched this spring.
"In engineering, it can be tough to schedule study abroad," said Henok Abraham, a senior in bioengineering, "so an intensive program like this gives you that travel experience and really broadens your horizon both educationally and culturally."
The class was led by Howard Hu, professor of mechanical engineering and applied mechanics, and Ocek Eke, director of study abroad in SEAS.
"We tried to expose our students to both Chinese companies and international companies operating there and to look at how things are operating in China," Hu said.
The experience was especially meaningful for Cindy Luo, a freshman in Engineering.
"My parents are both from China, but I've never been back," Luo said. "This experience was definitely emotional for me because I got to experience part of my culture. In a way, it was like I didn't know I was missing that part. When I went back to China, I got to learn about myself."
Continue reading at Penn News.