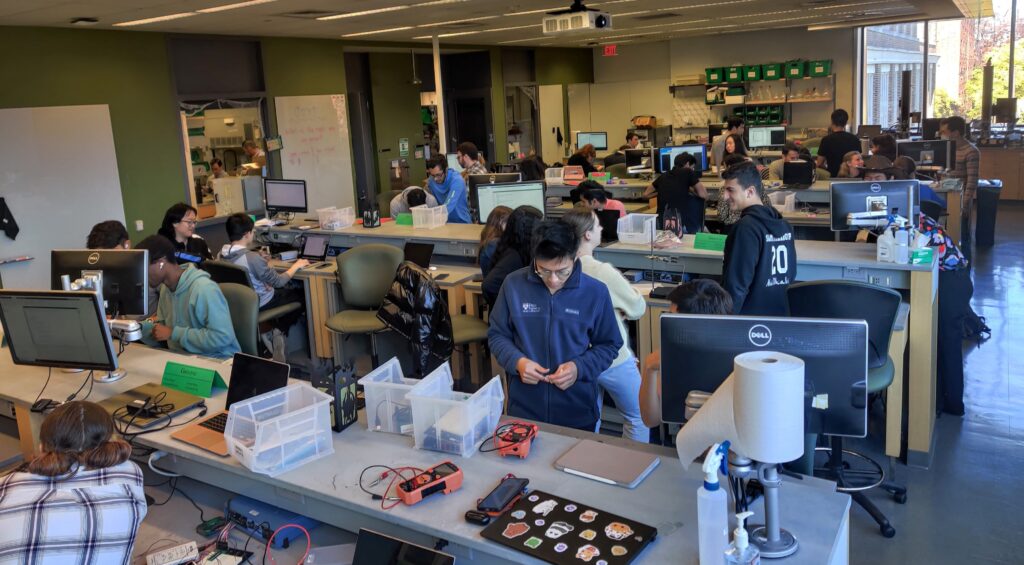 Sevile Mannickarottu, Director of Educational Laboratories in the Department of Bioengineering (BE), was interviewed in a recent episode of Shifting Schools, a weekly podcast that hosts educators and thought-leaders in conversations about the latest trends in education and EdTech. Mannickarottu, a Penn Engineering alumnus, runs the George H. Stephenson Foundation Educational Laboratory & Bio-MakerSpace, also known as the Penn BE Labs. In addition to being the primary teaching lab for Penn Bioengineering, the Penn BE Labs has grown into "the world's only interdisciplinary Bio-MakerSpace."
MakerSpaces–collaborative, educational work environments–have recently grown in popularity. Penn BE Labs distinguishes itself as a Bio-MakerSpace, embracing the interdisciplinary character of bioengineering by offering itself freely as a space for both academic and personal projects. It is stocked with tools ranging from 3D printers, laser cutters, and electrical equipment, including supplies to support work in molecular biology, physiology, chemistry, and microfluidics.
Listen to "The legacy of your lab" in Shifting Schools to learn more about the Penn BE Labs and for tips on starting your own MakerSpace.