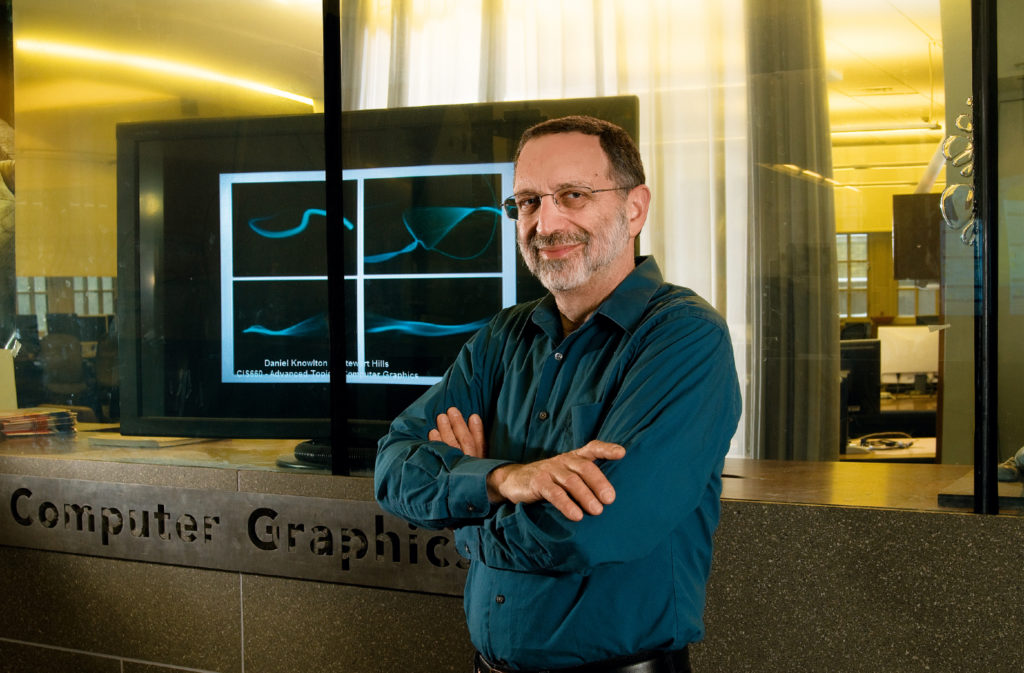 Norm Badler, Rachleff Family Professor in the Department of Computer and Information Sciences and Director of the Center for Digital Visualization, is among the eight new members elected to this year's ACM SIGGRAPH Academy Class.
ACM SIGGRAPH, the Association for Computing Machinery's Special Interest Group on Computer Graphics and Interactive Techniques, is "an international community of researchers, artists, developers, filmmakers, scientists and business professionals" who work in those disciplines.
Considered one of the highest awards in the field of computer graphics, the ACM SIGGRAPH Academy is "an honorary group of individuals who have made substantial contributions to the field of computer graphics. These are principal leaders of the field, whose efforts have shaped the disciplines and/or industry, and led the research and/or innovation in computer graphics and interactive techniques."
Badler was specifically elected for his "fundamental contributions to modeling virtual humans and computer animation, and for educating multiple generations of diverse computer graphics students."
Badler's highlighted research focuses on simulating human activities in crowds and urban settings including variables such as personality and external environment.