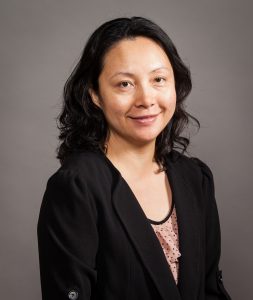 Ning Jenny Jiang, a globally recognized expert on systems immunology and recently elected fellow of the American Institute for Medical and Biological Engineering, is the newest member of the Department of Bioengineering.
Using tools that allow for the analysis of individual T cells and other immune system components, combined with large-scale quantitative analyses, Jiang seeks to answer questions about how the immune system changes as we get older, why it misidentifies threats in autoimmune diseases, how it can be manipulated to attack tumors and more.
She is a pioneer in developing tools in biophysics, genomics, immunology, and informatics and applying them to study systems immunology in human diseases. Her early work on the development of the first high-throughput immune-repertoire sequencing technology opened up a brand new field of immune-repertoire profiling. Her laboratory developed the first high-throughput in situ T cell receptor affinity measurement technology and she pioneered the development of integrated single T cell profiling technologies. These technological innovations have changed the paradigm of T cell profiling in disease diagnosis and in immune engineering for therapeutics. Using these technologies, her laboratory has made many discoveries in immunology, from unexpected infants' immunity in malaria infection to "holes" in T cell repertoire in aging immune systems in elderly, from dysregulated T cells in HIV infection to high-throughput identification of neoantigen-specific T cell receptor for cancer immunotherapy.
Read more about Jiang on the Penn Bioengineering Blog.