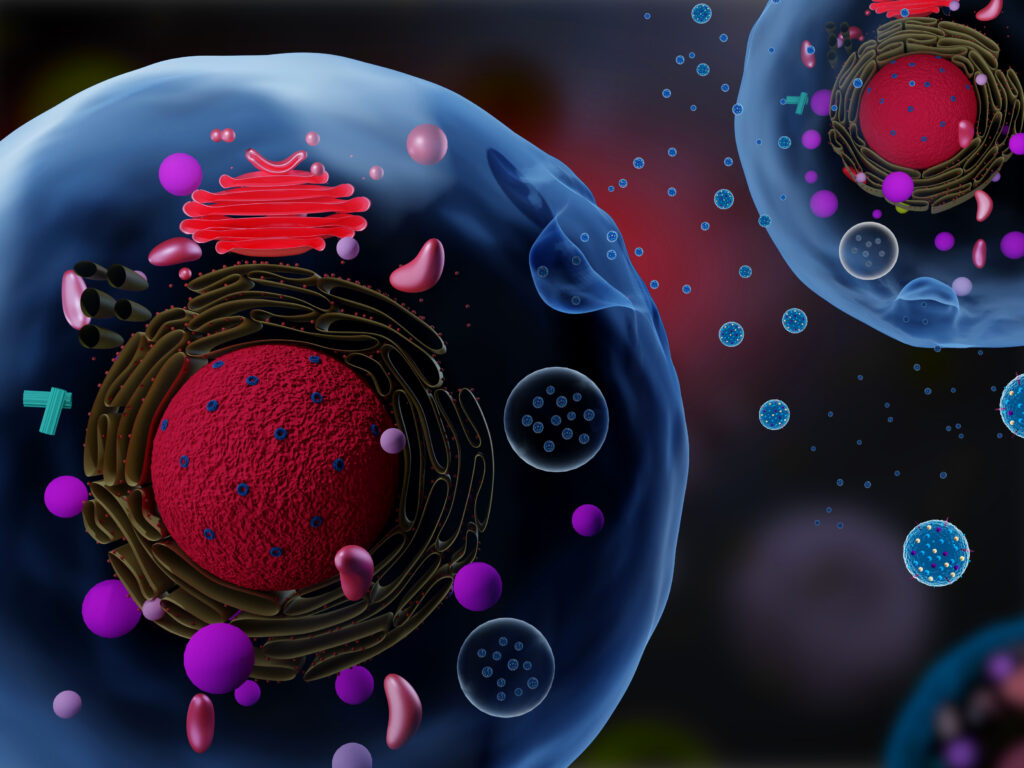 In many instances, the physical manifestation of cancers and the ways they are subsequently diagnosed is via a tumor, tissue masses of mutated cells and structures that grow excessively. One of the major mysteries in understanding what goes awry in cancers relates to the environments within which these structures grow, commonly known as the tumor microenvironment.
These microenvironments play a role in facilitating tumor survival, growth, and spread. Tumors can help generate their own infrastructure in the form of vasculature, immune cells, signaling molecules, and extracellular matrices (ECMs), three-dimensional networks of collagen-rich support scaffolding for a cell. ECMs also help regulate cellular communications, and in the tumor microenvironment ECMs can be a key promoter of tumor growth by providing structural support for cancerous cells and in modulating signaling pathways that promote growth.
Now, new research led by the School of Arts & Science's Wei Guo and published in the journal Nature Cell Biology has bridged the complex structural interactions within the tumor microenvironment to the signals that trigger tumor growth. The researchers studied cancerous liver cells grown on ECMs of varying stiffness and discovered that the stiffening associated with tumor growth can initiate a cascade that increases the production of small lipid-encapsulated vesicles known as exosomes.
"Think of these exosomes as packages that each cell couriers out, and, depending on the address, they get directed to other cells," says Ravi Radhakrishnan, professor of bioengineering in the School of Engineering and Applied Science and a co-author of the paper.
"By recording the number of packages sent, the addresses on these packages, their contents, and most importantly, how they're regulated and generated, we can better understand the relationship between a patient's tumor microenvironment and their unique molecular signaling signatures, hinting at more robust personalized cancer therapies," Radhakrishnan says.
While studying exosomes in relation to tumor growth and metastasis has been well-documented in recent years, researchers have mostly focused on cataloging their characteristics rather than investigating the many processes that govern the creation and shuttling of exosomes between cells. As members of Penn's Physical Sciences Oncology Center (PSOC), Guo and Radhakrishnan have long collaborated on projects concerning tissue stiffness. For this paper, they sought to elucidate how stiffening promotes exosome trafficking in cancerous intracellular signaling.
"Our lab previously found that high stiffness promotes the secretion of exosomes," says Di-Ao Liu, co-first author of the paper and a graduate student in the Guo Lab. "Now, we were able to model the stiffening processes through experiments and identify molecular pathways and protein networks that cause this, which better links ECM stiffening to cancerous signaling."
This story is by Nathi Magubane. Read more about  at "New insights into the mechanisms of tumor growth" at Penn Today.