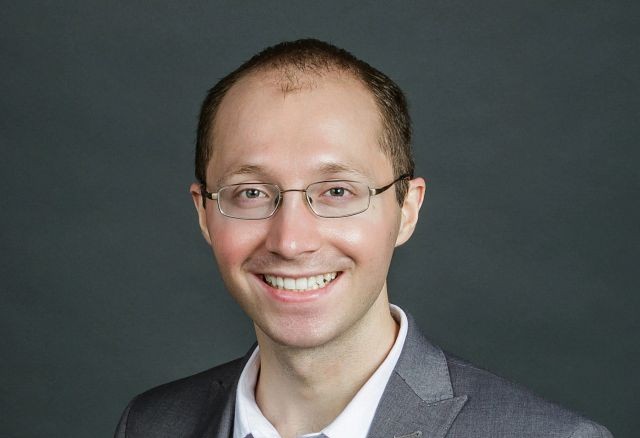 Edgar Dobriban is one of three Penn scholars that has been selected to receive a 2023 Sloan Research Fellowship, which recognizes early-career scientists in North America.  He is among 126 Fellows, researchers chosen from more than 1,000 nominees. Each winner receives a two-year, $75,000 research fellowship. 
Dobriban is an assistant professor in the Department of Statistics and Data Science at the Wharton School, with a secondary appointment in Computer and Information Science in the School of Engineering and Applied Science. His research interests include the statistical analysis of large datasets and the foundations of machine learning. Specifically, his research spans uncertainty quantification for machine learning, invariance, fairness, and large-scale multivariate analysis, scalable inference via random projections, both using random matrix theory. Dobriban's work has been supported by the National Science Foundation, Office of Naval Research, and Simons Foundation. He is also the recipient of the Bernoulli Society New Researcher Award 2023, a junior research award from the International Chinese Statistical Association in 2022, and an NSF CAREER award in 2021.
Awarded to early-career scientists across the United States and Canada, the Sloan Research Fellowships are among the most competitive awards available to researchers. Since the first Sloan Research Fellowships were awarded in 1955, 129 faculty from Penn have received them.
Open to scholars in chemistry, computer science, Earth system science, economics, mathematics, neuroscience, and physics, the Sloan Research Fellowships are awarded in coordination with the scientific community. Candidates must be nominated by fellow scientists, and winners are selected by independent panels of senior scholars based on a candidate's research accomplishments, creativity, and potential to become leaders in their fields.
Robyn E. Sanderson of the School of Arts & Sciences, and Ben Scholl of the Perelman School of Medicine have also been named 2023 Sloan Fellows. Read the full announcement at Penn Today.