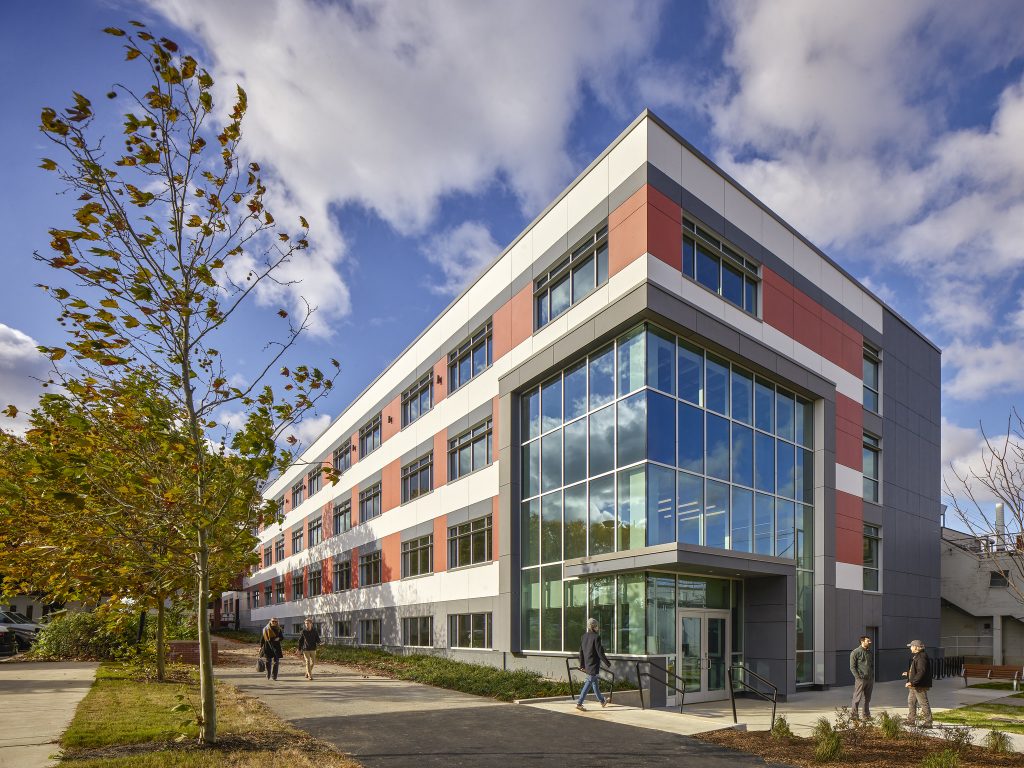 In its 281-year history, Penn has seen several campus evolutions. From the opening of the first school of medicine in North America to the opening of College Hall in 1871, the first cornerstone of Fisher Fine Arts Library in 1888 to the 2008 opening of the Perelman Center for Advanced Medicine, the campus continues to embrace new spaces and, with them, new styles of learning, research, and access.
Campus continues its evolution this year with the completion of the Academic Research Building and Tangen Hall, in addition to several new facilities and spaces.
Tangen Hall
"Tangen Hall's development was all about innovation and entrepreneurship," says Ed Datz, executive director of real estate at Penn.
And "collaboration" is the operative word.
While Tangen Hall's features are open to all students—undergraduate, graduate, and doctoral—they uniquely support entrepreneurship, with collaborator and maker spaces and programs from Wharton, Penn Engineering, and the Weitzman School all housed in the building. It is a space that, by its open design, encourages development and experimentation, and is located along 40th Street specifically to be in proximity to undergraduate residences.
"If you think about Tangen in conjunction with the Pennovation Center, they are complementary," Datz adds. "The vision of the project was to create innovative and collaborative spaces."
Programs housed in Tangen Hall include Venture Lab, the Goergen Entrepreneurial Management Program, Weiss Tech Hub, and the Sol C. Snider Center. Included in the building are a number of features: a "founders' suite" for student businesses, a summit, a digital studio and labs, a fabrication studio and labs, a design studio, a retail lab, 3D printers, and a food innovation lab—the first on Penn's campus. Other organizations located in Tangen Hall include Integrated Product Design, which is an interdisciplinary master's level academic program between the Weitzman School and Penn Engineering, as well as the Jay H. Baker Retail Center, the Harris Family Alternative Investments Program, and the Stevens Center for Innovation in Finance.
Continue reading at Penn Today.