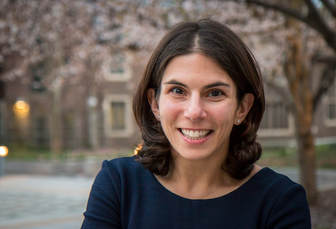 Earlier this month, Megan S. Ryerson, the UPS Chair of Transportation in the University of Pennsylvania's Weitzman School of Design and the School of Engineering and Applied Science, wrote about how the COVID-19 pandemic could fundamentally reshape the aviation industry.
Now, Ryerson, who is an an associate professor of city and regional planning in Penn Design and of electrical and systems engineering in Penn Engineering, expands on her vision in an essay in The Hill:
Creating a more efficient, equitable and climate-friendly transportation system requires three reforms: 1) focus spending on the busiest airports; 2) channel more funding into alternative transportation infrastructures such as bus and rail; and 3) create clear pathways that fulfill the promise that aviation could be a path of opportunity for all.
Read her essay "America's aviation sector might collapse due to COVID — it might be a good thing" in The Hill.