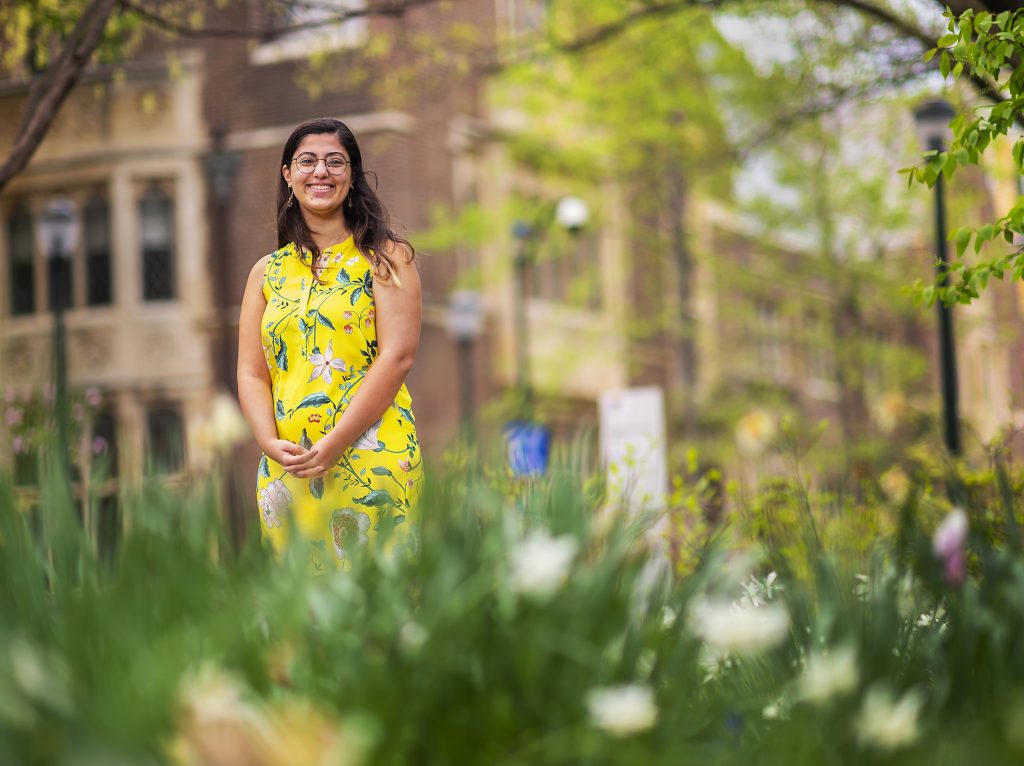 While reflecting on her undergraduate journey at Penn, senior Yasmina Al Ghadban says that she has a "ton of memories" she will take with her: lifelong friends made and skills developed through coursework, research, and teaching experiences, the chance to engage with public health communities on campus, and traveling for courses and internships. "That's the beauty of Penn," she says. "There's just so many opportunities everywhere."
As a double major in bioengineering and psychology, Al Ghadban, who is from Beirut, has certainly taken advantage of many such opportunities. Now, she is poised to leverage her "interdisciplinary lens" towards a future career in public health.
Problem-solving perspectives
Looking for a place to grow and become more independent, Al Ghadban decided to come to Penn after graduating from the International College in Lebanon. After taking an introduction to bioengineering course during her freshman year, she became enthralled by the hands-on nature of the program and enrolled in the School of Engineering and Applied Science. "I really enjoyed working with circuits and Arduino, being able to synthesize things, and I felt like being in engineering was the place where I was going to gain the most skills," she says.
Al Ghadban is applying those skills as she completes her senior design project. She and a team of four seniors are building an autonomous robot equipped with Lidar sensors that it uses to create a map of a physical space. The team also programmed their robot to recognize high-touch surfaces that it then disinfects with UV light. "It's a technology that is completely autonomous, cheaper than what's on the market, and doesn't put people at risk when they go in to disinfect," she says. The team recently put the finishing touches on the project and presented their robot as part of a demonstration on April 14.
In addition to her degree in engineering, Al Ghadban's interests in public and mental health spurred her to take courses and eventually pursue a double major in psychology, a field that she sees as complementary to engineering. "In psychology, we focus a lot on research and study design, research bias, and these things are similar in engineering and psychology," she says. "Overall, I think they gave me different perspectives in terms of problem solving, and it's nice to have that interdisciplinary lens."
One place where Al Ghadban was able to use this interdisciplinary lens was while working as an research assistant in the Rehabilitation Robotics Lab with Michelle Johnson during her sophomore year. "The focus of the lab is to create robots for post-stroke rehabilitation, and the robotics part is very engineering-focused, but there is another part where people struggle doing the exercises," she says. "Being able to engage with people and increasing their likelihood of doing that intervention, you rely on a lot from psychology, like interventions from positive psychology or research on how people stay engaged."
Continue reading at Penn Today.