Linguistic Red Flags from Facebook Posts Can Predict Future Depression Diagnoses
Research from the Penn Medicine Center for Digital Health and the World Well-Being Project marries social media data with medical-outcomes data for the first time.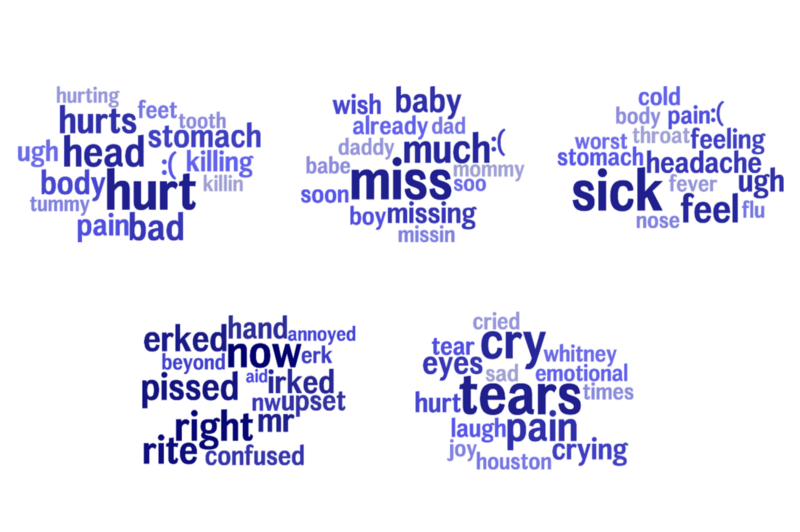 The World-Well Being Project, based in Penn's Positive Psychology Center, uses data culled from social media services as a means of studying the emotional states of users. Penn Medicine's new Center for Digital Health engages directly with patient populations to investigate the role technological tools play in influencing health outcomes, and how they could be leveraged to improve them.
Lyle Ungar, a natural language processing expert and professor in Engineering's Department of Computer and Information Science, is a member of both groups, and recently contributed to a study on using social that came out of their first collaboration.
In any given year, depression affects more than 6 percent of the adult population in the United States — some 16 million people — but fewer than half receive the treatment they need. What if an algorithm could scan social media and point to linguistic red flags of the disease before a formal medical diagnosis had been made?
New research from the University of Pennsylvania and Stony Brook University published in the Proceedings of the National Academy of Sciences shows this is now more plausible than ever. Analyzing social media data shared by consenting users across the months leading up to a depression diagnosis, the researchers found their algorithm could accurately predict future depression. Indicators of the condition included mentions of hostility and loneliness, words like "tears" and "feelings," and use of more first-person pronouns like "I" and "me."
Continue reading about the study at Penn Today.