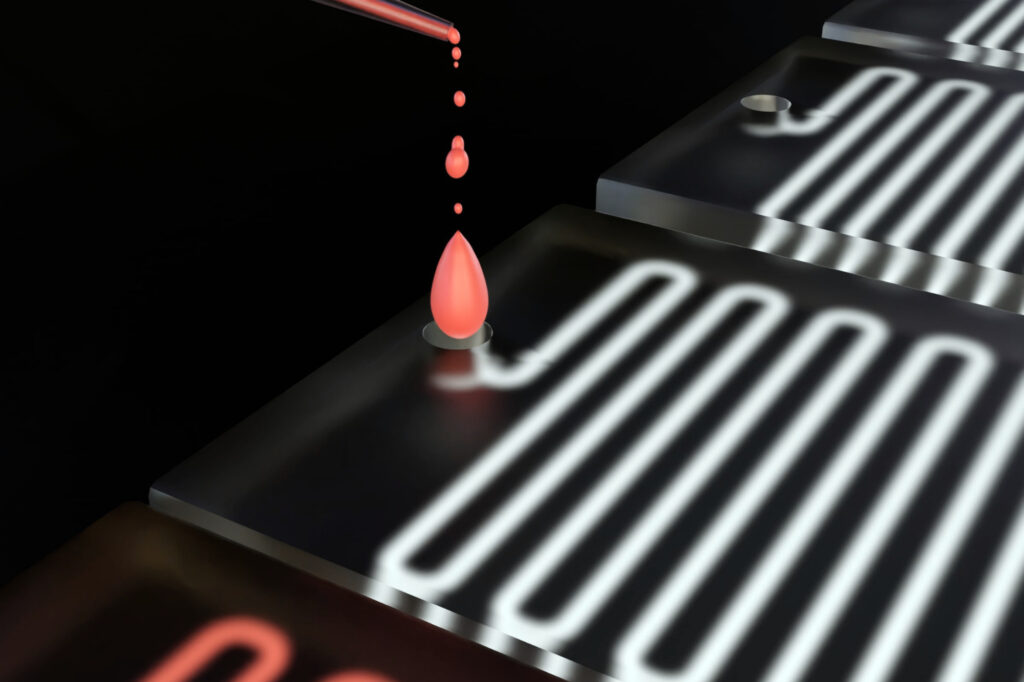 Akin to the packages sent from one person to another via an elaborate postal system, cells send tiny parcels that bear contents and packaging material that serve key purposes: To protect the contents from the outside world and to make sure it gets to the right place via a label with an address.
These packages are known as extracellular vesicles (EVs)—lipid-bound molecules that serve a variety of regulatory and maintenance functions throughout the body. They assist in the removal of unwanted materials within the cell, and they transport proteins, aid in DNA and RNA transfer, and promote tumorigeneses in cancerous cells.
Given their myriad roles, EVs have taken center stage for many researchers in the biomedical space as they have the potential to improve current methods of disease detection and treatment. The main challenge, however, is accurately identifying the molecular contents of EVs while also characterizing the EVs, which, unlike other cellular components that are more homogenous, have more heterogeneity.
Now, a team of researchers at the University of Pennsylvania has developed a novel platform, droplet-free double digital assay, for not only profiling individual EVs but also accurately discerning their molecular contents. The researchers took the digital assay, which quantifies the contents of a molecule via binary metric—a 1 corresponds to the presence of a molecule and a zero to the lack thereof—and applies it to the EV. The work is published in Advanced Science.
The team was led by Jina Ko, an assistant professor with appointments in the School of Engineering and Applied Science and Perelman School of Medicine. "Our method allows for highly accurate quantification of the individual molecules inside an EV," Ko says . "This opens up many doors in the realm of early disease detection and treatment."
This story was written by Nathi Magubane. To read the full article, please visit Penn Today.