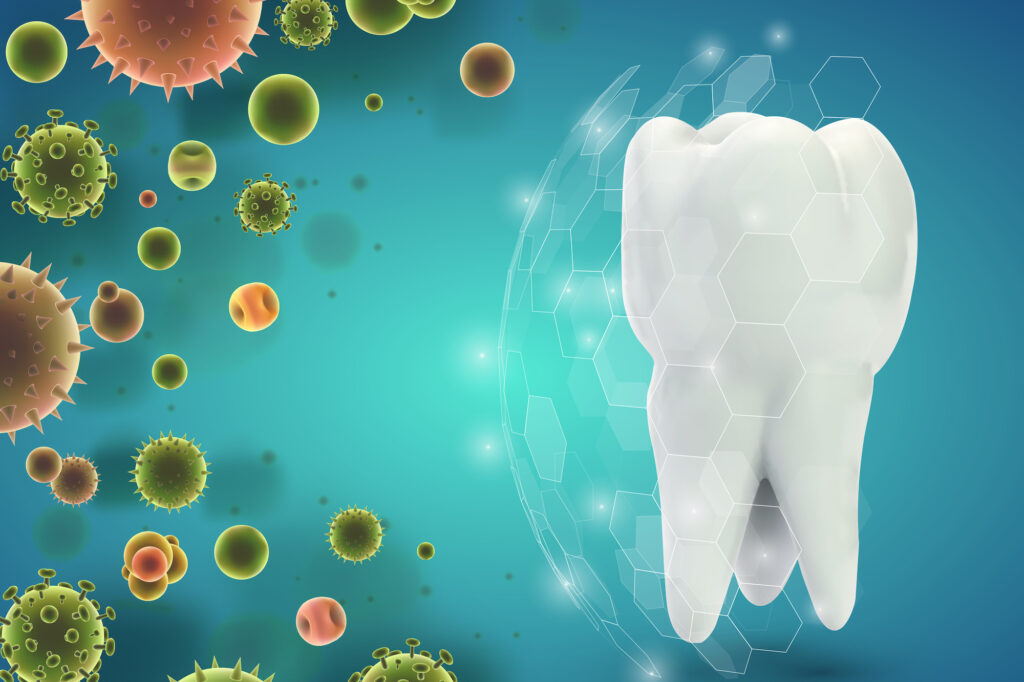 The sting of a toothache or the discovery of a cavity is a universal dread. Dental caries, more commonly known as tooth decay, is an insidious adversary, taking a toll on millions of mouths worldwide. Caries can lead to pain, tooth loss, infection, and, in severe cases, even death.
While fluoride-based treatments have long been the gold standard in dentistry, this singular approach is now dated and has limited effect. Current treatments do not sufficiently control biofilm—the main culprit behind dental caries—and prevent enamel demineralization at the same time. This dual dilemma becomes particularly pronounced in high-risk populations where the onset of the disease can be both rapid and severe.
Now, a study from a team of researchers led by Hyun (Michel) Koo of the University of Pennsylvania's School of Dental Medicine in collaboration with David Cormode of Penn's Perelman School of Medicine and School of Engineering and Applied Science has unveiled an unexpected synergy in the battle against dental caries. Their research revealed that the combination of ferumoxytol (Fer) and stannous fluoride (SnF2) could point at a potent solution against dental caries. Their findings were published in Nature Communications.
"Traditional treatments often come short in managing the complex biofilm environment in the mouth," Koo, senior co-author on the study, says. "Our combined treatment not only amplifies the effectiveness of each agent but does so with a lower dosage, hinting at a potentially revolutionary method for caries prevention in high-risk individuals."
This story was written by Nathi Magubane. To read the full article, please visit Penn Today.