John Bassani Awarded ASME's 2019 Daniel C. Drucker Medal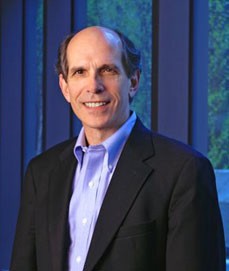 John Bassani, Richard H. and S. L. Gabel Professor of Mechanical Engineering and Applied Mechanics, has been awarded the 2019 Daniel C. Drucker Medal by the Applied Mechanics Division of the American Society Of Mechanical Engineers (ASME), a leading engineering organization that emphasizes cross-discipline collaboration and skill development.
Among his many distinctions, Daniel C. Drucker was a former president of ASME, dean of engineering at the University of Illinois Urbana-Champaign, a member of National Academies of Engineering and a recipient of the National Medal of Science. According to ASME, the Daniel C. Drucker Medal "is conferred in recognition of distinguished contributions to the field of applied mechanics and mechanical engineering through research, teaching and service to the community over a substantial period of time."
Bassani has spent years studying plastic deformation and fracture from atomic-level properties to macroscopic continuum mechanics in a wide range of materials. The award announcement noted Bassani's contributions to "the mechanics of materials in the areas of dislocation mechanics, crystal plasticity, texture evolution, creep fracture, interfacial fracture and grain boundaries through the use of innovative methods that link atomistic modeling, nonlinear continuum mechanics and computational mechanics."
Read more about the Drucker Medal at ASME and the full text of ASME Applied Mechanics Division Chair Balakumar Balachandran's announcement at iMechnica.org.