Jennifer Phillips-Cremins Featured in Nature's 'Technologies to Watch in 2020'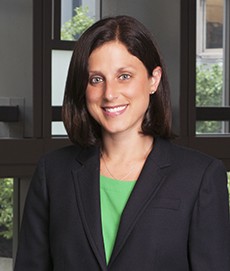 Nature, one of the world's most prestigious scientific journals, recently reached out to a panel of researchers from a variety of fields, asking them what technological trends they see as having the most impact on their disciplines in the coming year.
Jennifer Phillips-Cremins, assistant professor in the Department of Bioengineering, was among these panelists. As an expert in "3D epigenetics," or the way the genome's highly specific folding patterns influence how and when individual genes are expressed, she highlighted a slate of new techniques that will allow researchers to take a closer look at those relationships.
Phillips-Cremins and her colleagues have also had a hand in developing some of this technology, including a tool known as LADL, or light-activated dynamic looping. Using a combination of CRISPR–Cas9 and optogenetics, LADL can make a custom genome folding pattern on demand, in a matter of hours.
"This can bring an enhancer into direct contact with a target gene thousands or even millions of bases away," she says, "so we can directly assess that regulatory sequence's function: does expression of its target gene go up or down, and to what degree?"
Read more recommendations from Phillips-Cremins and the rest of the panel at Nature's "Technologies to Watch in 2020," and more about her epigenetic research tool at "Penn Engineers' 'LADL' Uses Light to Serve Up On-demand Genome Folding."