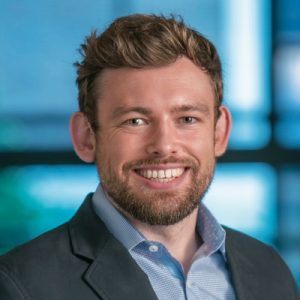 James Pikul, Assistant Professor in Mechanical Engineering and Applied Mechanics, has been awarded a 2020 Moore Inventor Fellowship. Created by the Gordon and Betty Moore Foundation, this fellowship supports scientist-inventors who create new tools and technologies with a high potential to accelerate progress in the foundation's areas of interest: scientific discovery, environmental conservation and patient care. Pikul is the first Penn researcher to win this prestigious award.
As one of five Fellows selected from nearly two hundred nominees, Pikul will receive $825,000 over three years, which includes $50,000 per year from Penn Engineering. This funding will support Pikul's research on his metal-air scavenger technology, a new kind of hybrid energy system that combines the best qualities of batteries and "harvesters," such as solar panels.
Batteries can provide faster and more consistent sources of energy than harvesters because that energy comes from chemical reactions between the elements stored within the battery. The downside of this approach is that their energy stores are intrinsically limited and are directly related to their size and weight, a property that has been especially restrictive for small-scale electronics and robotics. Pikul's scavenger technology gets around this limitation by using the same sort of energy-freeing reactions as batteries but applying them to chemical bonds prevalent in the atmosphere and in metal surfaces found in the environment. The result is a power source that has 10 times more power density than the best energy harvesters and 13 times more energy density than lithium-ion batteries.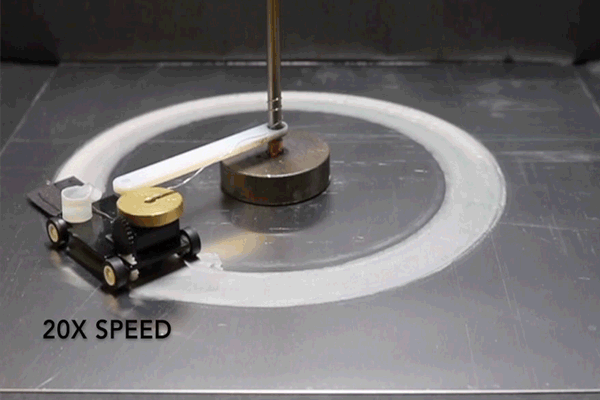 In the long term, this type of energy source could be the basis for a new paradigm in robotics, where machines keep themselves powered by seeking out and "eating" metal, breaking down its chemical bonds for energy like humans do with food. Using this approach, Pikul aims to create a "synthetic metabolism" that will "power off-grid electronics that conserve and monitor the health of our planet."
These off-grid portable electronics play important roles in maintaining ecosystems by reducing deforestation and monitoring the health of oceans, but their capabilities are severely limited by their lack of quality energy sources. Pikul's research seeks to overcome this energy limitation so that these important electronic systems can realize their full potential.
"The Moore Inventor Fellowship recognizes the power of innovation to solve problems and reimagine our world," says Harvey V. Fineberg, M.D., Ph.D., president of the Gordon and Betty Moore Foundation. "We are pleased to recognize the spectrum of disciplines, ideas and approaches embodied in this group of fellows."
For more information, please visit Moore.org or @MooreFound.