GRASP Lab's High-flying Robots
Postdoctoral researcher David Saldaña is working on algorithms and designs for autonomous airborne robots which can link together, break apart, and work together to complete tasks.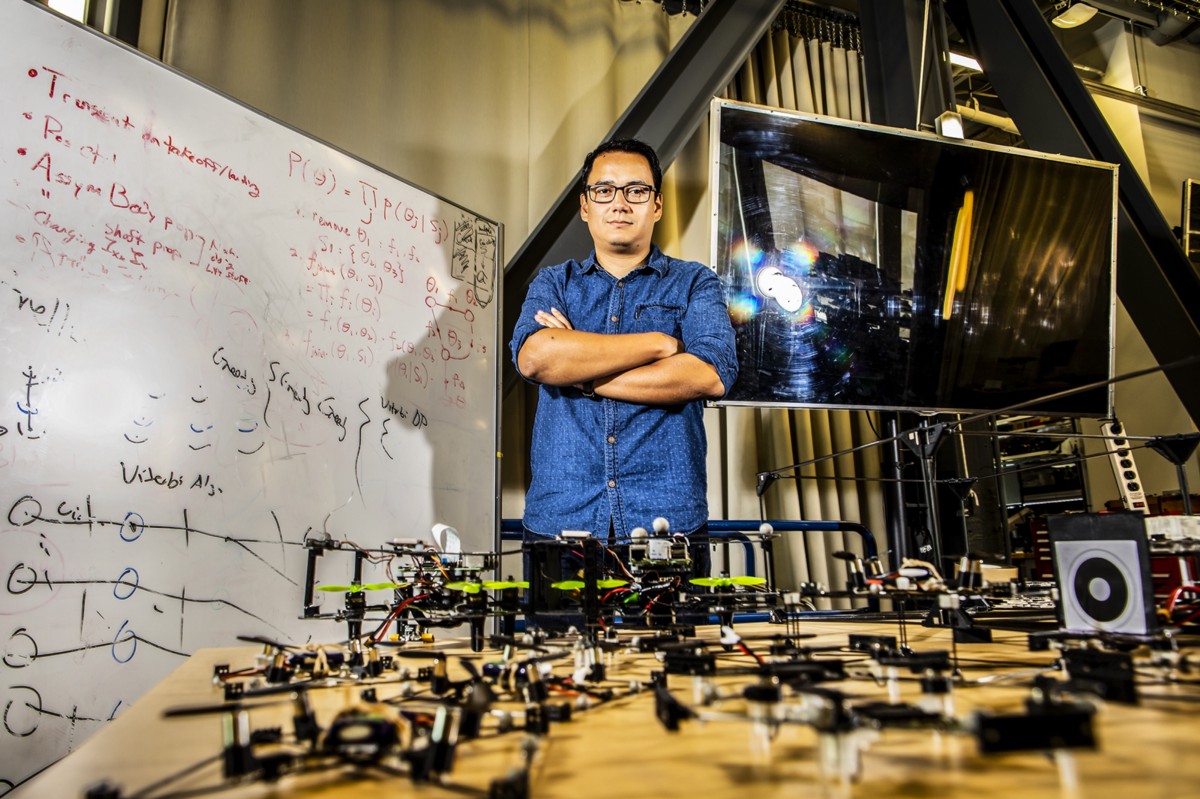 By Gina Vitale
In the Penn Engineering Research and Collaboration Hub, there is a wide-open space with high ceilings and a padded floor. All around it are aisles of soldering equipment, propped-up prototypes, and metal parts of many shapes and sizes. Nestled on the third floor of the looming Pennovation Center building in the Grays Ferry neighborhood, it's the perfect venue for robotics research.
This is where Saldaña, a member of the General Robotics, Automation, Sensing & Perception (GRASP) Laboratory, and his collaborators in the School of Engineering and Applied Science perform test flights with some of his robots. Although the designs vary in size, the newest square prototype is about the size of a shoebox. Each can be remote controlled like most drones, but when he activates several of them at once, they autonomously come together in the air.
From a remote computer, Saldaña can send a command to eight robots simultaneously to perform a certain task such as getting into a formation of four across, two wide. The robots rise, communicate with each other to determine their spots in the two rows, align, and snap together using the magnets on their corners. When he tells them to disassemble, one coupling at a time, they break apart by angling down in opposite directions similar to a pencil being snapped in half.
If you ask Saldaña, there are a lot of problems that can be solved by robots. With a little more honing, robots like this could have major real-world applications. Saldaña uses the example of a remote area where a bridge has collapsed, leaving people stranded during a natural disaster. These robots, which are small and easy to transport, could self-assemble and hover where the bridge used to stand, providing a pathway for stranded people to safely cross.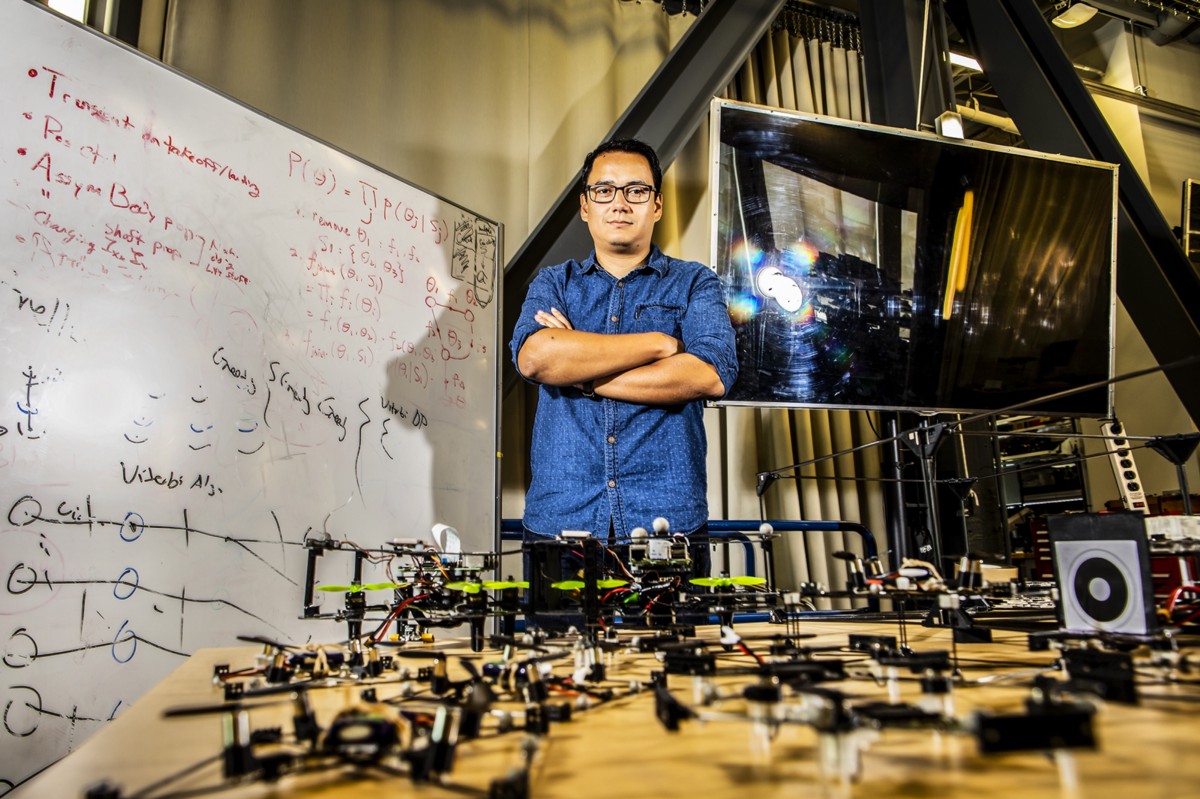 One of the reasons this isn't already common practice is because autonomous control of robots is a hard task in obstacle-filled environments like the outdoors. Operating hundreds of them in those situations is no small challenge.
"Autonomous control of a single robot is difficult," he says. "Somebody's going to hit the robot. It has to avoid obstacles. Simple tasks, like moving from point A to point B, can be very complicated if you do it in a forest. So that's for a single robot, but now when you have 100 robots, the things become even more complicated. The problem is even harder. And that's what we tried to solve here."
Continue reading at Penn Today.