Dragon Boating, on the World Stage
Doctoral student Barry Slaff is competing in the World Dragon Boat Racing Championships in Thailand this week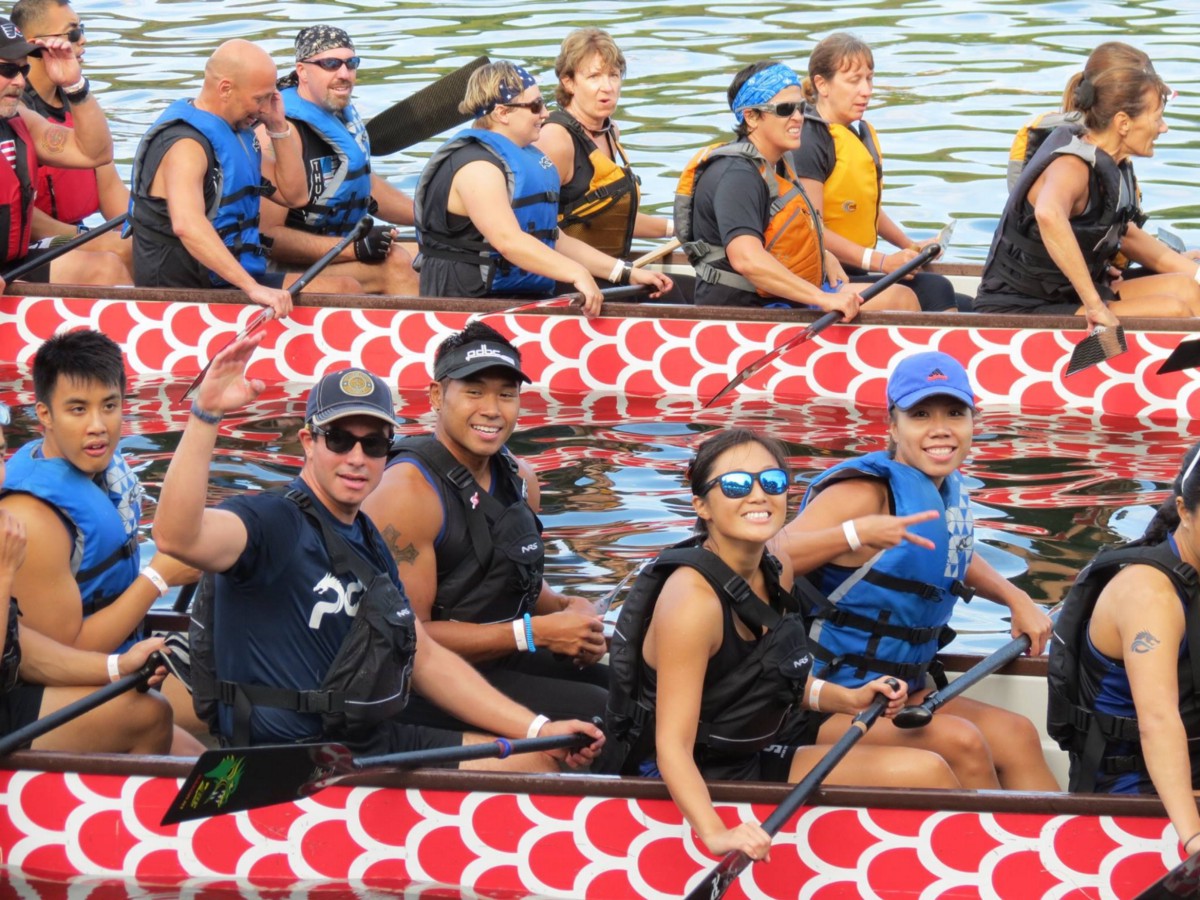 By Katherine Unger Baillie
Six times a week, often before sunrise, Barry Slaff hops on his bike for a 20-minute ride to Philadelphia's Martin Luther King Drive. There, he joins friends and training partners for an hour or more of exertion on the Schuylkill River in a colorful dragon boat, an endeavor he calls "everything I love about sports and exercise.
"It's a team sport," says Slaff. "The whole team has to be on the same page and work together. Plus, you practice on the Schuylkill River in Fairmount Park. It's a great place to spend a lot of time."
All that time is paying off for Slaff, a third-year doctoral student in Penn's computer and information science department in the School of Engineering and Applied Science (SEAS). Together with teammates from across the nation, he is competing this week against groups from 30 countries at the World Dragon Boat Racing Championships in Pattaya-Rayong, Thailand.
"I feel very fortunate to be part of this team," he says.
Slaff had participated in sports since childhood but didn't discover dragon boating until turning up for a practice three years ago with the Pennsylvania Dragon Boat Club, a group founded by Penn alumni. "I just fell in love with it right away," he says.
As he got more committed to the sport, he began training with the Philadelphia Dragon Boat Association (PDBA), one of the longest-standing such groups in the United States
Racing dragon boats has been a popular sport in many Asian countries for centuries but only began spreading to other parts of the world around four decades ago. Philadelphia, which already had a strong rowing community, has become a stronghold of dragon boat racing culture. PDBA members strive to compete at the World Championships at every opportunity.
Continue reading at Penn Today.