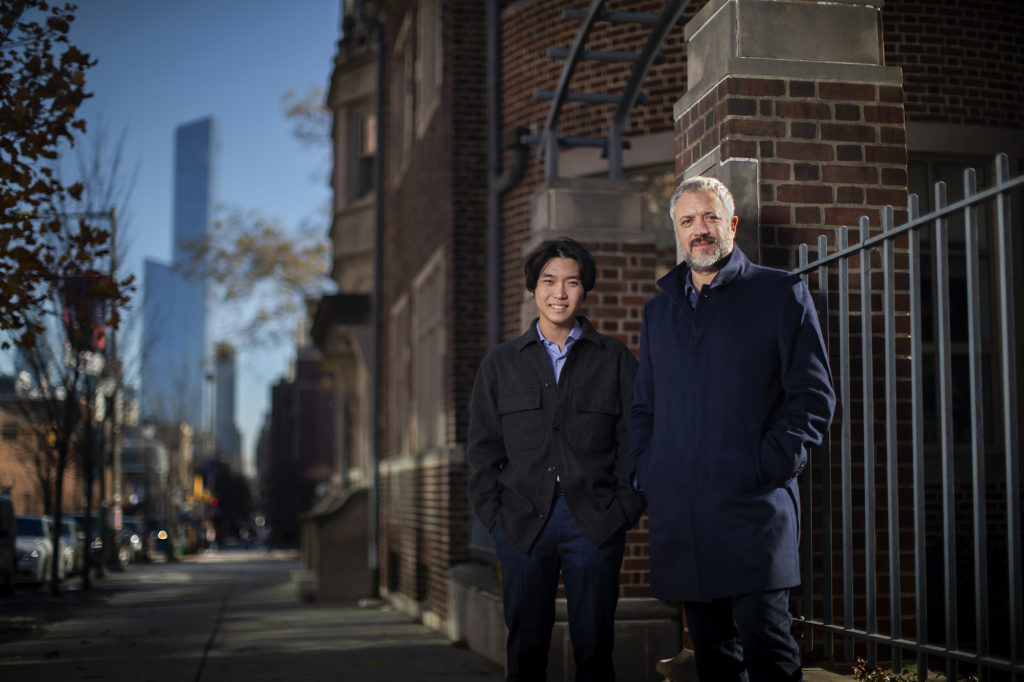 Staring at the faded frescos in a medieval church in Serbia, University of Pennsylvania's Ivan Drpić wondered what it must have been like 700 years ago, when the paintings were gilded with gold leaf and the sunlight streamed through colored glass windows.
An associate professor of art history, Drpić decided to try to find out by using the latest technologies in digital computer design, something he knew absolutely nothing about. He brought on a summer intern, sophomore Logan Cho, and they have been working together ever since, discovering how to use modern techniques to reimagine a medieval structure.
"As historians we often are trying to imagine, to visualize, the experience of artworks in the past. This is important for us to understand these artworks, to understand their meaning, why they were made, how they were understood," Drpić says.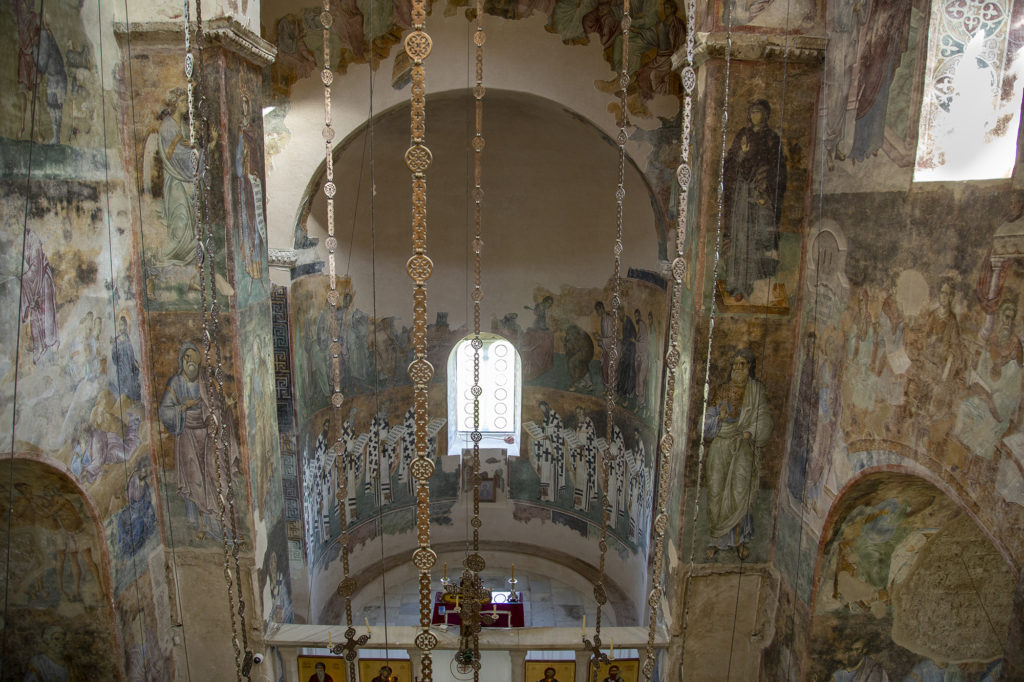 "And so the question is, what do you do with monuments with artworks that are poorly preserved and not in their original state? This is where computer graphics can help us get to that experience, that original appearance of things," he continues. "So this would be ultimately our goal, to try to see what this interior, what these paintings, looked like once they were made, to try to reconstruct the gilding by using the digital tools we have today."
Cho, from Auckland, New Zealand, is in the Digital Media Design Program in the School of Engineering and Applied Science. He found the paid summer internship with Drpić through Penn's Center for Undergraduate Research & Fellowships, and he has continued working on the project as an independent study throughout this academic year.
Although he says the project has turned out to be more complicated than he anticipated, Cho says he has benefitted in many ways, finding contacts in his new major, gaining digital design skills, and creating a tangible product to demonstrate what he has learned.
"Having a project of my own that I did a lot of the initial research for and found my way through is one of the biggest driving points for me," says Cho. "My experience with this project solidified for me that this work is really fun, and it has been helpful in confirming for me that I want to go down this path."
Read more, and see images and videos of the team's recreation, at Penn Today.