Dennis Discher Part of Finalist Team in £20 Million UK Cancer Research Challenge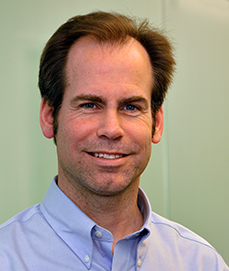 Dennis Discher, Robert D. Bent Professor in the Department of Chemical and Biomolecular Engineering, is a member of one of the ten international, multidisciplinary research teams named in the second round of Cancer Research UK's Grand Challenge. Winning teams will receive up to £20 million, or roughly $28 million, over the course of five years to "take on the toughest challenges in cancer."
Discher's team is led by Rong Li, Bloomberg Distinguished Professor of cell biology and chemical and biomolecular engineering at Johns Hopkins, and features researchers from the University of Cambridge, the Francis Crick Institute and the University of California, San Francisco.
Finalists receive £30,000 in seed money to start working on their proposed projects for the grant. Discher, who is also the director of Physical Sciences Oncology Center At Penn, and his teammates will be studying how chronic inflammation contributes to cancer.
"Chronic inflammation is a well-known risk factor for liver fibrosis, for example, and fibrosis which is basically a rigid scar is a risk factor for liver cancer," Discher said. "How that all happens remains unclear, but we have found evidence with simple cell culture models that when cells crawl through rigid polymers, a cell's genome can change. Genomic changes cause cancer, but we are a long way from connecting most of these dots. However, if we can understand the genomic changes, then perhaps we can design better therapies."
The winning teams will be announced in November 2018.