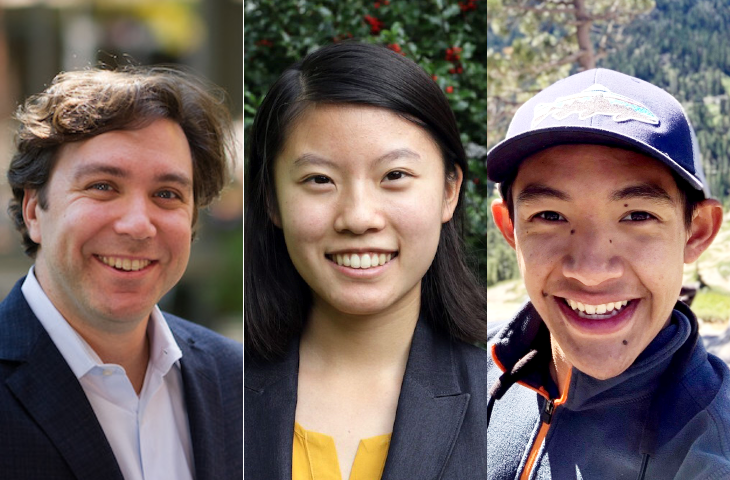 The COVID-19 pandemic upended so much so quickly when stay-at-home orders forced most Americans indoors in March 2020. For Penn Law economics professor David Abrams, who has spent the last two decades studying crime, a key question for the moment was how the pandemic would affect America's crime rate. Would forcing people to stay home lead to calm? Could a sense of detachment lead to lawlessness?
Last summer he launched a series of projects aimed at analyzing data from cities around the nation to get to the bottom of how the pandemic affected crime.
"Crime dropped in a big way as the pandemic hit, which turns out to be the same thing that happened 100 years ago during the 1918 flu pandemic. That's the short-term takeaway," Abrams says. This initial drop in crime has been swept away by the current, headline-grabbing spike in homicides and shootings getting a lot of media attention, but even now not all crimes are up, he says.
There remain deeper takeaways from the pandemic's effect on crime to be uncovered, he says. What happens when police stops on the streets get interrupted by pandemics or by protests? What happens when police presence varies?
"Those are actually bigger, more important questions ultimately, but they're ones that take longer to answer. That's why we're still doing the research."
This summer, the projects continue and are getting a boost from two undergraduate interns: Caroline Li, a rising sophomore from Lexington, Massachusetts, studying economics at the Wharton School, and David Feng, a rising sophomore from San Francisco, majoring in computer science in the School of Engineering and Applied Science.
The initial project involves a website Abrams created at the start of the pandemic called City Crime Stats, which started as a way to track crime during lockdown but has since transformed into a site that tracks criminal justice data from 27 major cities across the United States.
Continue reading at Penn Today.