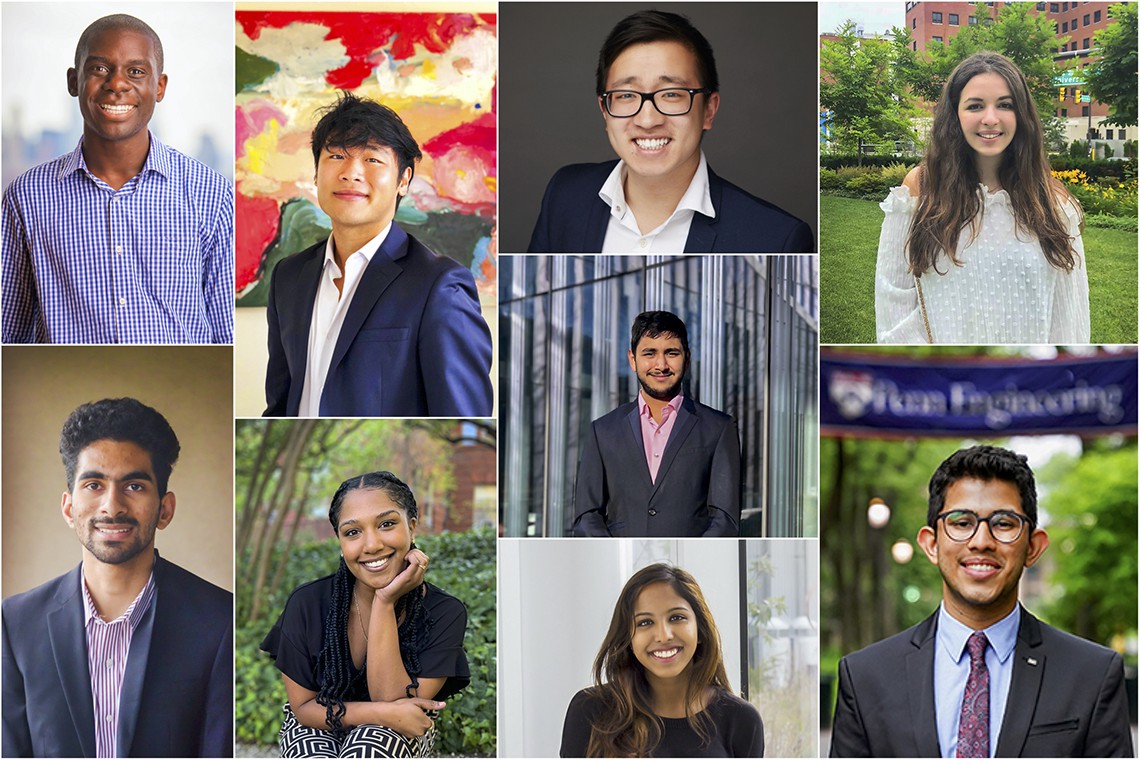 University of Pennsylvania President Amy Gutmann today announced the recipients of the 2020 President's Engagement Prize and President's Innovation Prize. Awarded annually, the Prizes empower Penn students to design and undertake post-graduation projects that make a positive, lasting difference in the world. Each Prizewinning project will receive $100,000, as well as a $50,000 living stipend per team member. The Prizes are the largest of their kind in higher education.
Eight Penn seniors were named recipients of the 2020 President's Engagement Prize. They are Aditya Siroya, Shivansh Inamdar, and Artemis Panagopoulou, for Aarogya; Meera Menon and Philip Chen, for The Unscripted Project; and Kwaku Owusu, Mckayla Warwick, and Hyungtae Kim, for Collective Climb. Nikil Ragav was named this year's President's Innovation Prize winner for his project, inventXYZ.
Nikil Ragav, for inventXYZ: inventXYZ aims to empower the inventors of tomorrow through practical, real-world experiences and education for all students regardless of income or background. Its principal focus is setting up makerspaces — collaborative work spaces — at high schools across the country. inventXYZ's standardized makerspace design, called "inventorspaces," includes equipment for automated manufacturing, electronics design, augmented/virtual reality, filmmaking, and digital music. Its innovative curriculum, called "inventcurriculum," enables students to build and code a hands-on technology project in each academic class and blends tech industry standards with Common Core and Advanced Placement standards. Ragav is being mentored by Adam Mally, lecturer in computer and information science in the School of Engineering and Applied Science.
Read more about the winners of the 2020 President's Engagement Prize at Penn Today.